Actos Judge Sets Dates for MDL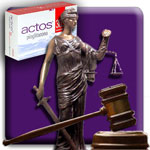 An Actos case management order was issued on the 21st of December, 2012 ny Judge Rebecca F. Doherty of the Western District of Louisiana. Judge Doherty is overseeing the Actos lawsuits that have been consolidated into the multidistrict litigation case proceeding in this court. More than 1,000 plaintiffs are involved in the ever-growing consolidation, which was formed by the Judicial Panel on Multidistrict Litigation in December of 2011. Now, procedures for conducting discovery in federal Actos lawsuits have been established by the recent case management order.
[SmartLink actoslawsuit]
Actos lawsuits consolidate to speed process
Actos was approved by the Food and Drug Administration in July of 1999 for the treatment of type II diabetes. Although initially successful, recent research has suggested that those taking Actos for more than one year might be at an increased risk of developing bladder cancer, and many of the plaintiffs currently involved in Actos litigation have developed or have had a loved one develop bladder cancer related to the medication.
In the multidistrict litigation case, Judge Doherty emphasizes the priority of coordinating with state courts that are dealing with similar Actos lawsuits. She notes that this coordination will help conserve time and effort and eliminate duplicates during the discovery process. The judge has set specific deadlines for discovery and has created guidelines for how discovery shall be taken. Both plaintiffs and defendants are expected to identify experts and conduct expert depositions.
The first bellwether trial in the MDL is currently scheduled to take place in November of 2014 with a second trial scheduled for January of 2015. The state of California is moving a bit more quickly with its Actos lawsuits, and the first case is set to go to trial in February of 2013. These lawsuits are very similar to those taking place in federal court, and plaintiffs also allege a link between Actos and an increased risk of bladder cancer.
Takeda failed to warn, many claim
Most Actos lawsuits claim that drug maker Takeda never adequately warned patients about the risk of developing bladder cancer after taking Actos. It is likely that plaintiffs involved in the federal MDL will pay close attention to how the California state lawsuits will proceed, as these could hold clues about how the federal lawsuits will play out.