Actos Lawsuit Claims Failure to Warn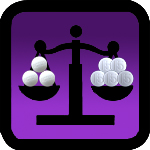 A new plaintiff has joined Actos litigation and is claiming that drug maker Takeda failed to warn patients about some of the serious risks associated with the use of their medication. Robert Salinas filed his Actos lawsuit in the Circuit Court of Cook County, Illinois, on the 2nd of January, 2013. He joins dozens of other patients who have filed suit against the drug manufacturer, claiming that Takeda failed to warn about serious side effects such as an increased risk of bladder cancer.
[SmartLink actoslawsuit]
Actos side effects have debilitating consequences
Actos is a medication that is intended for the treatment and regulation of type II diabetes. The medication is one that can help stabilize a patient's blood sugar levels, which can diminish some of the more dangerous symptoms of diabetes. The drug was approved in 1999 by the Food and Drug Administration, and since then has been prescribed to thousands of patents across the country. However, despite initial reports that the medication was relatively safe, studies are beginning to show that there is an increased risk of bladder cancer associated with the medication, especially if patients take it for 12 months or longer.
Despite these findings, Takeda has claimed publicly that there is no real threat related to Actos. Some european nations, including France and Germany, have suspended the sale of Actos due to its potentially serious side effects. Takeda issued a limited recall of the medication in France in July of 2011, but the drug is still widely available in the United States.
Plaintiff seeking Actos compensation
Plaintiff Salinas claims in his lawsuit that he was prescribed Actos beginning in 2004 as prescribed by his doctor, who recommended the drug as a treatment for the patient's type II diabetes. He discontinued his use of the medication in 2008, after he was diagnosed with bladder cancer, which he says came about as a direct result of his use of the medication.
With the help of an Actos lawyer, the plaintiff has filed a lawsuit that claims that he was unaware that the diabetes drug could be the root cause of his bladder cancer until after Actos recalled its medications outside of the United States. He is charging Takeda with negligence and strict liability, and is seeking damages for pain and suffering.