Australian Class Action Against DePuy is Settled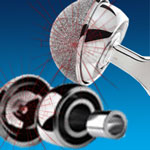 DePuy Orthopaedics and its parent company Johnson & Johnson (J&J) are being sued by DePuy hip lawyers representing thousands of plaintiffs in the United States due to problems with their hip implants, but they are also defending themselves for their products in other countries. One such country is Australia and in a recent settlement, J&J and the plaintiffs filed their cases due to DePuy knee implants they alleged were defective.
According to the settlement agreement, patients who were implanted with the LCS Duofix Femoral knee implant and required revision surgery will get approximately $31,000 each. Plaintiffs who needed two or three additional surgical procedures will get $65,000 each. Certain cases may result in higher awards and will be determined individually.
Metal-on-metal DePuy hip devices lead to complaints and a recall
J&J and DePuy are confronted with thousands more plaintiffs who have filed complaints because of problems with the DePuy ASR metal-on-metal hip implant and required hip revision surgery due to their complications. The ASR was removed from the market in a 2010 recall because the failure rate was at an unacceptably high level. Certain knee implant components were recalled following the company receiving many complaints of defects and other complications.
In addition, other lawsuits have been filed because of issues with the metal-on-metal Pinnacle system. Both devices have been connected with problems such as implant failure, premature loosening, swelling, metal contamination, instability, and pain.
To date, J&J has agreed to settle three cases in Nevada and paid about $200,000 to each.
DePuy LCS Duofix sold in Australia, the U.K. and other countries, but not the U.S.
The settlement in Australia was agreed to due to one patient, Pamela Casey, who sued J&J on behalf of all recipients of the DePuy LCS Duofix Femoral implant. Casey filed her class action lawsuit in March of 2010.
The DePuy LCS Duofix Femoral Component is a knee implant manufactured by DePuy International Limited. Sold in Australia, the United Kingdom and other countries but not the U.S., this line of components has a dual surface coating that is meant to encourage rapid bone ingrowth and implant stability.
All collections of the LCS Duofix Knee Replacement Femoral Component were recalled by J&J. Supply of the product was voluntarily stopped in July of 2009.
Australian regulatory agency notified of DePuy knee component problems
The Australian government has an agency known as the Therapeutic Goods Administration (TGA) whose responsibility it is to regulate products like the DePuy knee devices. The TGA was informed of the problems with the component when the Australian sponsor—J&J Medical Pty Ltd.—was notified by hospitals and surgeons.
An investigation was undertaken by DePuy and they later found that microscopic particles of a substance that was utilized during the manufacturing process sometimes entered the area that surrounded the implant. The particles do not react with the body, but can lead to increased wear of the implant and accompanying symptoms including pain and swelling.
Over 100 reports of adverse events were received by the TGA.