California Lawsuit Alleges Multiple Vaginal Mesh Problems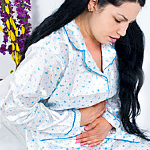 On July 6, 2012, through their vaginal mesh lawyer, a Kentucky couple filed a lawsuit against Ethicon, Gynecare, Inc. and Johnson & Johnson. The case was filed in the U.S. District Court for the Northern District of California, San Francisco Division. This case joins thousands of others who allege that they have suffered injuries due to defective vaginal mesh implants.
The plaintiffs allege negligent misrepresentation and fraudulent concealment and that the wife has suffered from physical pain and suffering as well as mental distress. They seek compensatory and punitive damages and the woman's husband claims loss of consortium, loss of marital support, and other damages.
Vaginal mesh products allegedly falsely promoted as safe and effective
The plaintiff had a condition known as cystocele. This occurs when the bladder is unable to stay in its proper position because of weak vaginal walls. This condition often causes pain, discomfort, and urinary incontinence.
She received a transvaginal mesh device on February 25, 2009, to strengthen the vaginal walls and treat her condition. Instead of helping her, she claims to have suffered from debilitating side effects such as chronic pain, continual bladder infections, and tissue damage. She was forced to undergo multiple revision surgeries as a result.
This case alleges the vaginal mesh products were falsely promoted by Ethicon as safe and effective to treat stress urinary incontinence and pelvic organ proplapse. Court documents state that the faulty design of the products led to severe bodily injuries and failed to treat their pre-existing medical conditions.
Manufacturers said to have been aware of vaginal mesh risks
The plaintiffs claim that the vaginal mesh manufacturers were aware of the significant risks of the products because of scientific studies and FDA complaints. However, an adequate warning was not issued to the public or medical professionals.
Patients, members of the medical community and consumer advocates have been lobbying for a recall of the transvaginal mesh devices. As the number of complaints and lawsuit filings increased, Ethicon chose to remove the products from the market in June of 2012.
Although Ethicon and Johnson & Johnson stopped distributing vaginal mesh products, they never issued a recall.
Controversial 510(k) process used to gain vaginal mesh approval by FDA
The FDA had originally approved surgical mesh devices though the 510(k) process. This section of the Food, Drug and Cosmetic Act allows the FDA to approve a medical device provided it is substantially similar to other devices on the market. With this process, manufacturers are not required to conduct safety tests or clinical studies before distribution.
A Public Health Notification was issued by the FDA on October 20, 2008 after over 1,000 complaints regarding vaginal mesh devices were submitted over a three-year period. The FDA's Manufacturer and User Facility Device Experience database stated that the vaginal mesh products issued by the defendants in the California case were listed in some of them.
By examining the complaints and reviewing the scientific studies, it was concluded that patients suffering from complications from these devices was not rare.
Multiple factors pointed to surgical mesh failure
The high failure rate of the surgical mesh products was attributed to multiple factors. Some patients had an adverse reaction in their immune systems because of the polypropylene material used in the devices. The design of the products resulted in major nerve damage in some patients. Other issues include organ perforation, urinary incontinence, pain during intercourse, mesh erosion, infections, and inflammation.