California Lawsuit Alleges Stryker Hip Problems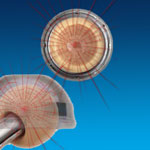 Assisted by his Stryker hip lawyer, Alabama resident Laray Johnson filed a lawsuit on December 6, 2012, against Stryker Sales Corporation, Stryker Corporation, Stryker Orthopaedics, and Howmedica Osteonics Corp.
The case was filed in the Superior Court of the State of California (San Francisco).
Johnson received a Rejuvenate hip implant in his right hip on March 22, 2011 and in his left hip on June 24, 2011. Following his implantations, Johnson experienced "significant pain and discomfort" around the implants.
He brings counts violation of the Consumer Legal Remedies Act, concealment or omission of material facts, fraud and misrepresentation, failure to warn, failure to recall/retrofit, negligence, failure to warn, manufacturing defect, and strict liability. He requests general, special and punitive damages.
Stryker Rejuvenate marketed as superior
The Rejuvenate was first released by Stryker in February of 2009 and was designed to be the latest evolution in the OmniFit and Secure-Fit Hip systems. These were approved in June of 2008. The defendant states that the Rejuvenate hip system was created to assist patients in returning to normal with an artificial hip and present options enhancing stability with proven modularity as well as intra-operative flexibility.
This device was marketed as a superior hip replacement designed to fit better and feel more natural to the recipient.
Plaintiff received implants a year prior to Stryker's voluntary recall
Plaintiff Johnson saw different results that what was intended. His lawsuit centers on the development, manufacture, packaging, testing, marketing, supplying and selling, distribution, and preparing of the device.
He claims the devices were defective and caused him significant pain and other problems.
The Rejuvenate hip replacement includes the Rejuvenate Modular Neck and Stem components, the ABG II Modular stems, and the ABG II Modular necks.
He received his implants a year prior to a voluntary Stryker Rejuvenate hip recall and the complaint comes nearly six months following the recall. The recall was issued on June 12, 2012 and referenced a range of hip issues such as deterioration and device corrosion.