Daughter Sues Over Mother's GranuFlo Death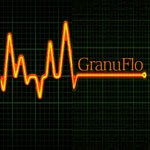 An Oklahoma woman has filed a lawsuit against Fresenius Medical Care and Davita Inc. alleging that her mother's death was caused by GranuFlo side effects. The plaintiff, Shanterra Goff, filed the lawsuit individually and as next of kin of Rhonda Goff, deceased, on January 2, 2013 in the U.S. District Court for the Western District of Oklahoma.
However, Goff's case hit a snag two days later, when the court informed her that her jurisdictional allegations were defective, and that she needs to file an amended complaint in the state in which the defendant's principal place of business is located. On January 11, 2013, Goff dismissed her case voluntarily, but she will likely file an amended lawsuit in the correct jurisdiction.
Plaintiff's mother died after dialysis with GranuFlo
The GranuFlo lawsuit states that the plaintiff's mother, Rhonda Goff, had been prescribed GranuFlo and/or NaturaLyte three times a week beginning in July 2008 to prevent acid buildup in her blood. Patients who have lost kidney function can no longer clear acid from their blood on their own, so medications are used for this purpose.
Such additives are also used during dialysis to prevent acid buildup. However, GranuFlo and NaturaLyte have the potential to raise bicarbonate levels in the blood more than other dialysis concentrates, which can cause blood to become too alkaline – a condition known as metabolic alkalosis, which can cause cardiac problems including arrhythmias and heart attacks.
The lawsuit alleges that this is what happened to Rhonda Goff. She underwent dialysis with GranuFlo on September 30, 2011 at DaVita International, and subsequently died of a heart attack on October 3, 2011.
GranuFlo and NaturaLyte recall
On November 4, 2011 – a month after Rhonda Goff's death – Fresenius issued an internal memo to its network of dialysis providers warning them of the risk of bicarbonate overdose from GranuFlo and NaturaLyte, and noting that 941 patients had died of heart attacks at Fresenius clinics following dialysis with these concentrates. On June 27, 2012, the FDA issued a Class 1 recall of GranuFlo and NaturaLyte, stating that these concentrates "may cause serious adverse health consequences, including death."
In her lawsuit, plaintiff Shanterra Goff brought claims of wrongful death, failure to warn, negligence, breach of warranties, fraud and misrepresentation, and unjust enrichment.