First of Over 1,800 New Jersey Vaginal Mesh Lawsuits Goes to Trial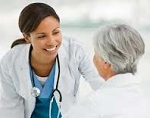 The initial New Jersey lawsuit filed due to vaginal mesh failure and other complications with the implants went to trial on Monday, January 7, 2013. The first of over 1,800 cases filed in New Jersey against Johnson & Johnson (J&J) and its subsidiary, Ethicon, involves a 47-year-old woman from South Dakota. She claims that she suffered severe complications after having the Gynecare Prolift mesh device implanted.
New Jersey lawsuits seeking damages due to problems with the Ethicon Gynecare implants were consolidated in September of 2010 in Atlantic City.
Vaginal mesh problems spark lawsuits
At the time of the filing in 2010, approximately 60 women had sought assistance from a vaginal mesh lawyer to file cases alleging issues with Gynecare products. Plaintiffs filing these cases assert that the devices have caused such issues as pain during sexual intercourse, mesh erosion, bleeding, infections, urinary problems, pelvic pain, and other problems.
In August 2010, the Journal of the American College of Obstetricians and Gynecologists published a study concluding that the Gynecare Prolift mesh implant had caused a high rate of erosion in the device without providing an improved rate of curing the patients' afflictions. The FDA issued a warning in July of 2011 that stated transvaginal mesh implants could potentially cause serious side effects. They also indicated that the mesh products provided no advantage in lieu of conventional surgical procedures to treat pelvic organ prolapse.
Federal mesh lawsuits consolidated in West Virginia
Similar complaints to those made by the New Jersey plaintiff have been lodged across the nation. All federal mesh lawsuits have been consolidated in West Virginia. The New Jersey woman's case had its opening statements on January 10, 2013 with testimony from witnesses beginning on January 14, 2013. The trial is expected to last for over a month.
On September 9, 2011, an ABC News story said that the plaintiff suffered from pelvic organ prolapse in her 40s. Pelvic organ prolapse causes the pelvic organs to shift due to a weakening in the pelvic wall. She was implanted with the Gynecare Prolift to put the dropped organs back into their correct positions. This procedure was also meant to relive pressure and her urinary problems.
Plaintiff has had 18 additional surgeries
The surgery was performed in 2006, after which the plaintiff alleges that she experienced complications from the vaginal mesh. She states that she suffered from swelling, urinary complications, constant pain and that her body rejected the vaginal mesh.
She underwent twelve surgeries to remove the mesh, but still suffers from pain and swelling. Sitting for over 20 minutes is difficult and describes the sensations she experiences as the vaginal wall being on fire. As of now, she has had 18 additional surgeries.
Ethicon ceases commercialization of several devices
Following a number of lawsuits and complaints, J&J announced that Ethicon was pulling several of the Gynecare mesh products from the market in June of 2012. Early in that month, the attorneys representing Ethicon sent letters to Southern District of West Virginia Judge Joseph R. Goodwin and New Jersey Superior Court Judge Carol E. Higbee informing them that they planned to cease the commercialization of their devices: Gynecare Prolift, Prosima, TVT Secur, and Prolift+M.
No defects were admitted by J&J and they did not offer reimbursement to customers. There was not a recall, but they stopped making the products. They claimed that this decision was due to commercial concerns. This decision saved them from needing to perform additional safety tests on the products, a request that had been made by the FDA.