Florida Man Suffering From Propecia Sexual Side Effects Files Suit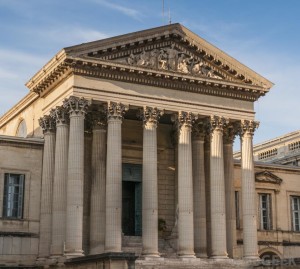 A new lawsuit was filed by a Florida resident alleging Propecia sexual side effects on December 5, 2012. This case was transferred to the multidistrict litigation (MDL) in the U.S. District Court for the Eastern District of Pennsylvania (Philadelphia) on December 18.
Named as defendants in the case are Merck & Co., Inc. and Merck Sharp & Dohme Corp. The lawsuit charges the defendants with negligent infliction of emotional distress, violation of unfair and deceptive trade practices acts, fraud, breach of express and implied warranties, negligence, strict liability, and fraudulent concealment.
Plaintiff developed sexual problems after using Propecia
The plaintiff was prescribed and began using Propecia in September of 2009 when he was 29-years-old. Before he took the anti-male pattern baldness medication, he asserts that he suffered from no sexual problems or cognitive impairment. After he started taking the medication, he says he developed both issues. In addition, he states that after he stopped taking the medication the side effects persisted.
Propecia (finasteride) has been linked to persistent side effects for men across the country. As a result an increasing number are filing Propecia lawsuits to receive a settlement or jury award. These lawsuits have been consolidated in MDL in New York and Pennsylvania.
Defendants should have been aware of sexual side effects, lawsuit states
According to the plaintiff's filing, the defendants should have been aware that the medication, when taken as directed, can cause and contribute to a higher risk of serious and dangerous side effects. The side effects may include cognitive impairment and depression and sexual dysfunction including erectile dysfunction, reduced volume of ejaculate, reduced libido, diminished sexual sensation, and infertility. These problems may continue even after the patient stops taking the medication.
A high percentage of Propecia users suffer from sexual dysfunction
30 percent of men by the age of thirty suffer from male pattern baldness; 50 percent of men by the age of fifty suffer from male pattern baldness. Because of that, there are a large number of men who would be interested in taking a medication that will prevent hair loss.
When Propecia was first approved, Merck did not mention the potential of persistent and possible permanent side effects.
It is mentioned in the lawsuit that the percentage of sexual dysfunction liked with the medication are as high as 39 percent. The lawsuit also says that in 2003, only 50 percent of patients saw their side effects dissipate after they stopped using Propecia. In short, evidence indicates that 50 percent of users of Propecia who experienced problems will continue to do so even after they stop taking it.