Florida Plaintiff Claims to Have Suffered Zimmer Knee Failure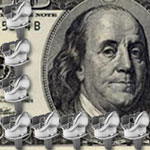 Willis and Carletha McGuire filed lawsuits against Zimmer, Inc. on October 10, 2012, in the United States' District Court for the Southern District of Florida. The court permitted the plaintiff to file a short form complaint, which led to the lawsuit being transferred as of December 6, 2012, to the multidistrict litigation case taking place in the United States' District Court for the Northern District of Illinois. Dozens of cases filed against device manufacturer Zimmer have been consolidated in the Illinois court. Most claim that the plaintiffs have experienced Zimmer knee failure.
NexGen litigation cites failure
The lawsuit, filed by the couple with the help of their Zimmer knee lawyer, claims that Carletha McGuire was implanted with Zimmer's NexGen CR-Flex knee replacement device in her right knee on the 23rd of January, 2006, at the Cedars Medical Center. According to the complaint the plaintiffs are making, McGuire developed problems that required her to undergo revision surgery as a result of her implant. She underwent revision surgery on January 20, 2009, and as an alleged result of the implantation and removal of the device, suffered further injuries that have caused a serious impact on her everyday life.
The plaintiff is seeking a number of damages, including those resulting from economic loss due to medical bills and other costs as well as loss related to personal injury. Her husband, Willis McGuire, is claiming loss of consortium and is seeking damages as well. They are charging defendant Zimmer, Inc. with a number of counts, including breach of express and implied warranties, negligence, manufacturing defect, failure to warn, and strict liability.
Zimmer knee problems abound
An array of complications have been linked to the Zimmer NexGen CR-Flex knee replacement device, and many patients who have experienced some of these complications have chosen to file suit against Zimmer Orthopedics in the hopes of winning compensation that could help cover medical bills and other costs related to their injuries.