Generic Version of Propecia Hits Shelves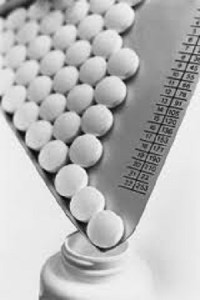 Propecia is a controversial medication used to treat male pattern baldness. Despite growing concerns over serious and potentially permanent side effects related to the drug, including depression and sexual dysfunction, a new generic version of the medication has been release by Dr. Reddy's Laboratories. The drug maker released 1mg tablets of finasteride, the active ingredient in Propecia, on the 2nd of January, 2013. Some medical experts are concerned that this will cause an even greater consumer audience to experience Propecia side effects.
Side effects can last
Patients who have experienced Propecia sexual side effects may have been relatively unconcerned when they first began experiencing the symptoms, which can include a loss of libido, lower ejaculatory volume, testicular pain, abnormal ejaculation, erectile dysfunction, and other sexual side effects, since Propecia packaging did warn of the slight possibility of sexual side effects related to the medication. However, the drug makers advised that these side effects would disappear after the patient discontinued his use of the medication. Many patients who did suffer from Propecia side effects found that even after they stopped taking the drug, their side effects persisted–becoming permanent in some cases.
In addition, a study conducted by Dr. Irwig and published in the Journal of Sexual Medicine noted that depression was a potential side effect of Propecia, with some patients even experiencing suicidal thoughts. This means that, for some patients, side effects of Propecia may become deadly.
The Food and Drug Administration ordered Propecia drug maker Merck & Co. to add a warning to the product packaging of their medication listing lowered libido, orgasm disorders, and ejaculation disorders as potential side effects related to the hair loss medication.
Plaintiffs hoping for Propecia compensation
Many users of the medication who have experienced some of the serious and lasting side effects have contacted a Propecia lawyer in the hopes of joining litigation against drug maker Merck. Dozens of plaintiffs have already filed suit, and these plaintiffs are hoping for settlements that could cover medical bills and other costs they have incurred since being diagnosed with Propecia side effects.