Illinois Plaintiff Joins Propecia MDL in New York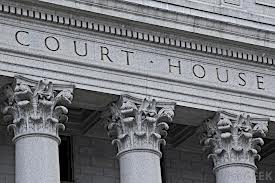 An Illinois resident filed a Propecia lawsuit on October 18, 2012 and has joined the multidistrict litigation located in the U.S. District Court, Eastern District of New York (Brooklyn).
Propecia (finasteride) is a male pattern baldness medication manufactured by Merck. Male pattern baldness is an issue for 30% of men over age 30 and 50% of men over age 50. The lawsuit alleges that the company failed to inform consumers of the risk of side effects including erectile dysfunction.
The plaintiff took Propecia between May 20, 2000 and November 11, 2011 and the sexual side effects he suffered, allegedly due to the medication, have continued.
Propecia attorney can help explain options
Many people who have suffered from side effects due to Propecia have chosen to file a lawsuit to recover compensation for their losses due to these problems. The losses have been physical, emotional and financial. A qualified attorney can assist a potential client with deciding on their eligibility to file a case, when the case must be filed, and what type of lawsuit they might need to file.
This case is one of hundreds filed against Merck because of Propecia sexual side effects. The MDL is being overseen by Judge John Gleeson and seeks to resolve similar lawsuits filed against the manufacturer because of the side effects connected to the drug.
Side effects of Propecia can continue after stopping the medication
As a treatment for hair loss, Propecia is effective because it interferes with the conversion of testosterone to dihydrotestosterone. Dihydrotestosterone can shrink hair follicles until none are left, leading to baldness.
The interference, however, can also hinder sexual performance. The drug was released to the market in 1997 and the side effects reported have included infertility, reduced sexual sensation or reduced libido, reduced ejaculate, and erectile dysfunction.
A study published in the Journal of Sexual Medicine in March of 2011 noted that out of 70 men interviewed regarding sexual problems from the medication, 90% experienced side effects during and after they took the drug.
Along with the side effects occurring while taking the drug, they tend to continue even after the patient ceases using Propecia. It has been reported that only 50% of patients experiencing sexual side effects regain full functionality when they stop taking it.