Lawsuit Claims Pelvicol Vaginal Mesh Caused Complications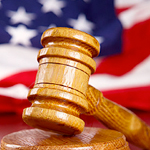 In a lawsuit recently transferred to the vaginal mesh MDL, a Texas woman claims complications from the Pelvicol mesh, manufactured by Covidien. The plaintiff originally filed her lawsuit against Covidien PLC, Covidien LLC, and Covidien Inc. on December 19, 2012 in the Superior Court of Massachusetts. It was later removed to federal court in the U.S. District Court of the District of Massachusetts. The MDL consolidates vaginal mesh lawsuits at the federal level.
Plaintiff seeks damages for mesh injuries
According to her lawsuit, the plaintiff was implanted with the Pelvicol vaginal mesh device on December 3, 2003 to treat stress urinary incontinence and/or pelvic organ prolapse. Stress urinary incontinence is a common ailment among older women, and means an involuntary leaking of urine when pressure is put on the bladder, as when laughing or sneezing. Pelvic organ prolapse means that the woman's pelvic organs are sagging or dropping. Vaginal mesh products are designed to provide extra support.
However, the plaintiff alleges that following the surgery, she subsequently experienced serious vaginal mesh complications, for which s he is seeking compensatory, punitive, and other damages in excess of $75,000. Her lawsuit brings counts of negligence, failure to warn, and breach of warranty against the defendants.
FDA warns of vaginal mesh risks
Thousands of women have reported experiencing serious side effects from vaginal mesh products, including mesh erosion, extrusion, organ perforation, dyspareunia, pain, bleeding, scarring, and infections. The FDA received more than 1,000 adverse event reports about vaginal mesh products from January 1, 2005 to December 31, 2007, and an additional. 2,874 complaints between January 1, 2008 and December 31, 2010. On July 13, 2011, the FDA issued a public safety announcement warning that vaginal mesh complications are "not rare" and that even multiple surgeries might not be able to resolve the problems. The FDA has also reported that as many as 10 percent of women implanted with vaginal mesh devices experience complications within one year of the surgery.
Despite the thousands of adverse event reports and lawsuits over vaginal mesh complications, there has been no vaginal mesh recall announced as of yet.
[SmartLink vaginalmeshlawsuit]