Lawsuit Claims Propecia Sexual Side Effects Persist After a Decade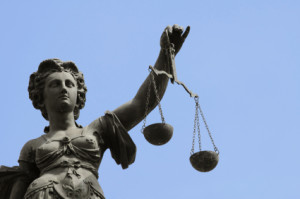 On December 5, 2012, a Propecia lawyer filed a new lawsuit on behalf of a client who took the male pattern baldness medication manufactured by Merck and suffered from cognitive impairment and sexual dysfunction. The case was field in Pennsylvania court and was transferred to multidistrict litigation (MDL) in the Eastern District of New York on December 18.
The plaintiff alleges that his side effects have continued for over a decade. He seeks compensatory, special and punitive damages in excess of $75,000. Listed on the complaint is the man's spouse who claims loss of consortium. She also seeks damages.
Merck accused of concealing information of Propecia side effects
A 2011 Journal of Sexual Medicine study found that a large majority of participants experienced sexual side effects after using Propecia. Included in these side effects are trouble achieving orgasm, lowered sex drive, and erectile dysfunction. The researchers also discovered that the side effects continued for an average of 40 months after the medication was ceased.
The plaintiff in this case alleges that Merck was aware of studies that connected the medication to long-term sexual side effects. In spite of this knowledge, the company is accused of knowingly and recklessly concealing information from the consuming public and medical professionals—including the plaintiff in this case and his doctor. The plaintiff, as a result, has suffered long-term sexual issues and cognitive side effects along with his wife having lost his companionship and service.
Plaintiff's Propecia sexual side effects have continued to date
Beginning in May of 1999 at age 40, the plaintiff took the medication to treat his male pattern baldness. While taking it, he suffered from Propecia sexual side effects and claims he had no history of them before taking the drug.
Despite stopping his use of Propecia, the side effects have continued to date. In addition to the cognitive and sexual side effects, he states that he has suffered from emotional distress, anxiety and depression. His attorney contends that these problems have severely reduced his quality of life and led to significant pain and suffering.
The plaintiff was unaware of the possible side effects of the medication, but warning labels in Europe had been altered to reflect the persistence of the side effects of Propecia. No changes have been made to the label in the United States.
According to Propecia's website, sexual dysfunction and other side effects are rare and generally subside after the medication is stopped. Many users of Propecia, however, continued to experience symptoms.