Location for Future GranuFlo MDL Debated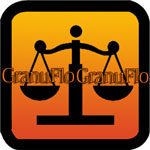 A multidistrict litigation for GranuFlo lawsuits is likely to be established in the near future. The only question is: where?
Massachusetts favored by some plaintiffs
The first GranuFlo lawsuit was filed in September 2012. Today, four months later, there are at least 732 lawsuits that have been filed against GranuFlo manufacturer Fresenius Medical Care in 46 states. In December 2012, 11 of the plaintiffs filed a motion with the U.S. Judicial Panel on Multidistrict Litigation requesting that pending lawsuits be consolidated in the U.S. District Court for the District of Massachusetts.
On January 3, 2013, Fresenius filed paperwork with the JPML supporting the establishment of a GranuFlo MDL and agreeing that Massachusetts is the best location for it, although the company added that it believes the lawsuits will fail because of lack of evidence that GranuFlo and NaturaLyte caused serious injuries or death.
Alabama and Mississippi also seen as possible MDL venues
However, many plaintiffs have expressed a preference for Alabama or Mississippi as the venue for the MDL, instead of Massachusetts. Both of these states are possibilities, since a disproportionate number of GranuFlo plaintiffs come from the southeastern U.S.
In the past month, 26 new GranuFlo lawsuits have been filed in federal court, in states including New York, Colorado, Louisiana, and Illinois. These cases would likely be transferred to the MDL, if one is established.
Defendant claims no link can be proven between its products and dangerous injuries
Although defendant Fresenius Medical Care is in favor of the establishment of a GranuFlo MDL, the company claims that plaintiffs will not be able to prove that their injuries were caused by GranuFlo side effects. The company also points out that GranuFlo was used safely since it was approved by the FDA in 2003. A company representative stated, "The plaintiffs' claims will fail on their merits because the plaintiffs cannot show that Fresenius' products are unreasonably dangerous or that Fresenius failed to provide adequate warnings and instructions to the 'learned intermediaries' who used GranuFlo and NaturaLyte to treat dialysis patients… Although the injuries alleged by these plaintiffs are serious, the plaintiffs will not be able to prove that those injuries were actually caused by Fresenius products or the information that Fresenius provided about those products."
However, plaintiffs do have one important piece of evidence that suggests Fresenius was well aware that GranuFlo and NaturaLyte posed a danger to patients. In November 2011, the company sent an internal memo to its network of dialysis clinics stating that 941 patients had died of cardiac arrest in Fresenius clinics after undergoing dialysis with GranuFlo or NaturaLyte. The memo warned that these additives can raise bicarbonate levels more than other additives, and as a result, dosages must be adjusted to avoid the risk of bicarbonate overdose leading to potential heart problems. The memo called the findings "troubling" and the need to need to address the situation "urgent." However, Fresenius did not send the memo to outside dialysis providers, leaving patients of those providers at risk. The FDA later investigated the company for this lapse, and subsequently issued a Class 1 GranuFlo and NaturaLyte recall.