Motion Filed to Establish GranuFlo MDL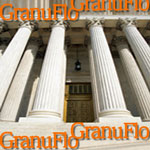 Two plaintiffs who lost a loved one due to GranuFlo side effects filed a motion on December 12, 2012 with the U.S. Judicial Panel on Multidistrict Litigation, requesting that an MDL be established in the district of Massachusetts to consolidate lawsuits making claims against Fresenius Medical Care over the dialysis concentrates GranuFlo and NaturaLyte. There are currently 11 GranuFlo lawsuits pending in eight different U.S. District Courts, but that number is expected to grow.
Plaintiffs charge that Fresenius knew of GranuFlo risks
In their lawsuit, the plaintiffs charge that Fresenius knew or should have known of the risks posed by GranuFlo and NaturaLyte, because in November 2011, the company sent an internal memo to doctors at its network of dialysis centers, warning of the risks and noting that 941 patients had died of GranuFlo heart attack at Fresenius clinics in 2010 alone.
Yet despite its awareness of the dangers of these concentrates, Fresenius initially did not warn dialysis providers outside its own network, putting those patients at risk for several more months. It wasn't until the FDA learned of the internal memo in March 2012 and investigated that a public warning was finally issued. Ultimately, a GranuFlo recall was issued in June 2012.
Heart attack risk of GranuFlo and NaturaLyte
GranuFlo and NaturaLyte are concentrates used during hemodialysis to prevent acid buildup. GranuFlo is the powder form of the concentrate, while NaturaLyte is in liquid form. The Fresenius memo warned that these concentrates could elevate patients' bicarbonate levels in the blood more than other dialysis concentrates did, but doctors were not aware of this and were not properly adjusting the dosage of GranuFlo and NaturaLyte, which could lead to a bicarbonate overdose. This could cause a condition called metabolic alkalosis, which can cause low blood pressure, arrhythmias, and heart attacks. It was also found that use of GranuFlo or NaturaLyte during dialysis increased the risk of cardiac arrest or cardiopulmonary death by 400 to 600 percent. The 941 patients who died of heart attacks at Fresenius centers were found to have elevated bicarbonate blood levels, indicating that GranuFlo or NaturaLyte likely played a part in their deaths.
As more families learn about the link between GranuFlo and heart attack, more are expected to file lawsuits against Fresenius. Dialysis patients who suffered GranuFlo or NaturaLyte side effects, or family members of patients who died after undergoing dialysis with these concentrates, are advised to consult with a knowledgeable attorney about the possibility of a GranuFlo lawsuit.