New Zoloft Lawsuit Joins Pennsylvania MDL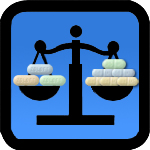 On January 11, 2013, a new lawsuit joined the ongoing multidistrict litigation (MDL) against Zoloft manufacturer Pfizer in the Eastern District of Pennsylvania. The plaintiff in this case alleges that she took Zoloft while pregnant in 2005 in order to treat her depression and anxiety. The plaintiff took the medication as directed, but had no knowledge of the possible side effects such as Zoloft heart defects that could occur.
She seeks punitive and compensatory damages in excess of $75,000. She claims that because Pfizer failed to warn customers of the side effects that could happen when taking the drug, children like her daughter have suffered from birth defects. She lists as causes of action: failure to warn, fraudulent misrepresentation, and negligence.
Multiple birth defects linked to Zoloft
The MDL is being overseen by the Honorable Cynthia M. Rufe. There are over 100 other cases pending in the federal MDL. Similar to this Zoloft birth defects lawsuit, plaintiffs are claiming that their children have suffered from birth defects such as abdominal malformations, limb abnormalities, and heart defects. Some infants needed to have surgery to repair their defects. Others have needed to have continuing treatment.
Zoloft lawyers are handling many cases alleging side effects from the antidepressant medication. Plaintiffs are seeking compensation for lost wages, medical bills and other expenses that add up to a large financial toll. Families who have children born with birth defects also have an emotional price to pay.
Pfizer accused of failing to sufficiently warn consumers of Zoloft risks
The MDL in Pennsylvania was created because of the rising number of people whose children have suffered from birth defects as a result of their mothers' use of Zoloft.
The plaintiff states that Pfizer did not provide sufficient warnings of the potential risks of the drug on the label of the product. She contends that Pfizer was aware of the risks of Zoloft and that they also knew that it was being prescribed to pregnant women, yet failed to inform consumers of the possible consequences of pregnant women using the medication. Pfizer is accused of willful, wanton and intentional disregard to the safety and health of consumers.