Pennsylvania Parents in Zoloft Heart Defect Suit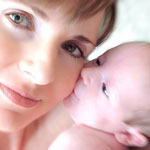 A lawsuit has been filed against drug maker Pfizer by a Pennsylvania couple who claim that their infant daughter suffered serious injuries as a result of the mother's use of the popular antidepressant drug Zoloft during pregnancy. The lawsuit was filed in the ongoing multidistrict litigation case taking place in the Eastern District of Pennsylvania on the 4th of October 2012 with the help of a Zoloft lawyer who the parents enlisted in order to help manage their lawsuit. The parents are seeking compensation that would help cover some of the major costs of their child's injuries.
[SmartLink zoloftlawsuit]
Heart defects linked to Zoloft use
The Pennsylvania parents state that their daughter was born on the 19th of July, 2008. The baby was born with what is colloquially known as "a hole in the heart", also known as a ventricular septal defect. This is a relatively common heart defect that involves an abnormal opening between the lower chambers of the heart. Babies born with this condition may suffer a number of symptoms including a bluish tint to the skin caused by blood that is not rich in oxygen. This tint most commonly affects the lips and fingernails. Other symptoms include fatigue, failure to thrive, rapid heart rate, swelling in the legs, feet, or abdomen, and breathlessness.
The plaintiffs state that their daughter has undergone a number of medical procedures in order to diagnose and treat this condition, including screenings, medications, and extensive tests. She may require surgical intervention in the future in order to improve her prognosis. The plaintiffs claim that this heart defect was caused by the mother's use of Zoloft during pregnancy, which has been linked to several serious birth defects.
Pfizer doesn't provide adequate warnings
Although several studies have linked the use of Zoloft during pregnancy to birth defects, many of the hundreds of patients who have filed Zoloft lawsuits claim that Pfizer did not adequately warn patients about the risk of birth defects associated with the popular SSRI antidepressant. Zoloft is widely used as a treatment for depression, anxiety, and other psychological conditions and many expectant mothers were led to believe the medication was safe to use during pregnancy.