Plaintiff Suffers Side Effects a Decade After Stopping Propecia, Lawsuit Charges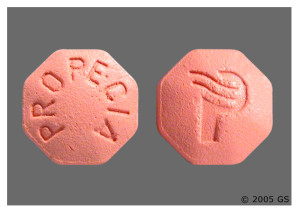 A man who took the hair loss drug Propecia (finasteride) for only two years, from 2001 to 2003, filed a lawsuit against Merck on November 24, 2012 alleging that he is still suffering from Propecia side effects nearly a decade after he stopped using the drug. The lawsuit has been added to the Propecia MDL in the Eastern District of New York.
Inadequate warnings on Propecia label
According to the Propecia lawsuit, the plaintiff was prescribed Propecia for his male pattern hair loss when he was 33. Neither he nor his doctor were aware of any significant risks of Propecia, because the warnings on the drug's label were inadequate, the lawsuit alleges. The original Propecia label assured men that side effects were rare and disappeared once the drug was discontinued. But the plaintiff in this case states that he took Propecia for only two years, from 2001 to 2003, yet suffered erectile dysfunction and cognitive impairment which continue to plague him today, nearly a decade after he stopped using the drug. He adds that he did not have either of these symptoms before he started taking Propecia.
Lawsuit accuses Merck of fraud
In addition to bringing claims of failure to warn, the plaintiff also accuses Merck of fraud, alleging that the pharmaceutical company willfully concealed evidence of Propecia side effects, specifically results of clinical studies that found a link between Propecia and sexual dysfunction. Despite being aware of these findings, the company continued to aggressively market Propecia as a safe and effective treatment for hair loss, "willfully, wantonly, uniformly, deliberately and recklessly" misrepresenting the safety of the product and concealing the fact that the drug was not adequately tested before being put on the market as a treatment for male pattern baldness, the lawsuit charges.
As a result of his ongoing Propecia sexual side effects, the plaintiff states that he has suffered depression, emotional distress, and a diminished quality of life overall. He seeks compensatory, special, punitive, and exemplary damages in an amount to be determined at the time of trial.