Propecia Lawsuit Claims Sexual Dysfunction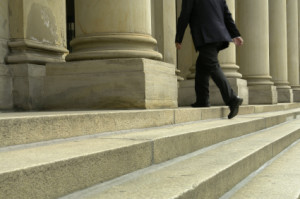 A Georgia man added his lawsuit to the growing multidistrict litigation case dealing with Propecia and its side effects when he filed suit on November 2, 2012. The plaintiff filed court documents with the help of a Propecia lawyer in the United States' District Court for the Eastern District of New York, claiming that the defendants–manufacturers of finasteride products such as the male pattern baldness drug Propecia–caused the Georgia man to suffer from sexual dysfunction and emotional stress by failing to adequately warn him and other patients about the risks associated with the use of their medication.
Propecia erectile dysfunction cited in suit
The plaintiff was prescribed finasteride, known by the brand name Propecia, starting in 2010 as a treatment intended to help reduce his male pattern hair loss. After beginning the treatment, the plaintiff claims that he developed Propecia erectile dysfunction and other sexual side effects that have continued to affect him despite the fact that he has discontinued his use of the medication. Merck & Co, the manufacturer of Propecia, claims that the drug has few side effects, but the defendant claims that the side effects that he has experienced as a result of his use of the drug are not only serious but have lasted far beyond his use of the drug.
The lawsuit mirrors many others in its claims that Merck was aware that patients who took their medication could suffer permanent side effects that could include sexual dysfunction, decreased libido, reduced ejaculate volume, and erectile dysfunction. The product labeling has never been updated to include the possibility of persistent, lasting side effects of the medication, despite numerous studies that have linked the drug to lasting side effects as well as the growing number of plaintiffs who have filed Propecia lawsuits against the manufacturers of Propecia.
Similar Propecia suits consolidated in MDL
Propecia lawsuits have been consolidated in the multidistrict litigation case in New York in order to help streamline the litigation process. Most plaintiffs have cited sexual dysfunction as their major complaint in these lawsuits, but some have also claimed to suffer from neurological side effects including depression, memory loss, cognitive impairment, and anxiety as a result of their use of the male pattern baldness drug.