Strkyer Hip Plaintiff Seeks in Excess of $75,000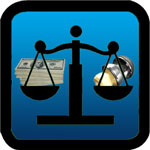 A Stryker hip lawyer filed a lawsuit on October 22, 2012, on behalf of California resident Shelley Wilson in the U.S. District Court in the Eastern District of California. The defendants in the case are Stryker Orthopaedics and Howmedica Osteonics, Corp.; on January 9, 2013, they filed a request for a jury trial.
A case management conference is scheduled for March 21, 2013.
Plaintiff was unaware of Stryker negligence until learning of recall
Plaintiff Wilson's complaint claims that she was unaware of negligence on the part of the defendants in their design and manufacture of their implants until a voluntary recall was implemented for the ABG II and Rejuvenate devices in July, 2012.
Stryker recalled the devices due to device corrosion and other complications that made revision surgeries necessary in patients who received these devices.
Multiple lawsuits filed against Stryker due to hip complications
There have been many lawsuits filed against Stryker because of failures with their hip implant devices due to faulty design. The implants are said to have fit improperly. These problems have required patients to have revision surgery to fix the complications. These plaintiffs have reported metal poisoning and bone fractures, along with pain and suffering. Metal poisoning is the result when metal particles enter the bloodstream due to the metal components of the device rubbing against one another and causing fretting.
Revision surgery required due to Stryker hip problems
Wilson received an acetabular shell, acetabular liner, femoral head, and hip stem when she underwent a total arthroplasty surgery on her right hip. The complaint states that Wilson suffered a dislocation of the implant on several occasions and required medical care as a result. The implant is also said to have failed to adhere to the hip joint.
Because of these issues, on October 11, 2010, the plaintiff required hip revision surgery in order to perform a surgical reduction.
Defective device caused pain and suffering
Wilson alleges that the Stryker hip implant she received failed and resulted in multiple, continuous medical problems. She says that she suffered from substantial pain and suffering because of the defective device.
She seeks compensation in excess of $75,000 for pain and suffering, medical expenses, loss of earning capacity, and lost wages.
The case is being overseen by Judge Garland E. Burrell, Jr.