Takeda Hid Bladder Cancer Risks, Lawsuit Asserts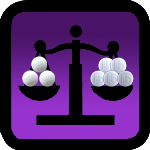 A Louisiana man has recently filed a lawsuit against drug maker Takeda after experiencing some of the more serious side effects of the type II diabetes drug Actos, namely Actos related bladder cancer. The plaintiff, Bryant J. Young, filed his lawsuit on the 26th of November, 2012, in the Circuit Court of Cook County, Illinois. He claims that he and other consumers were not adequately warned about the serious risks associated with the use of the drug.
[SmartLink actoslawsuit]
Defendant knew risks, lawsuit claims
The plaintiff says in his Actos lawsuit that he was prescribed Actos to help with the management of his type II diabetes in 2009 and that he took the medication through August of 2011, at which point he was diagnosed with bladder cancer. As a result of this diagnosis, Young will need continued medical treatment and has suffered from significant pain, both physical and mental, along with financial losses associated with medical bills and other expenses related to his bladder cancer diagnosis. The plaintiff says that he was unaware of any potential link between the use of Actos and the development of bladder cancer until the Food and Drug Administration issued their safety announcement in June of 2011.
Actos was approved for the treatment of type II diabetes in 1999 and a number of studies have linked the use of the medication to an increased risk of bladder cancer among patients who take it for more than a year. Since diabetes is a chronic condition, the likelihood that a patient will take the medication for 12 months or longer is relatively high. Many patients have noted permanent injuries associated with the long-term use of the treatment medication.
Despite oversees recalls, Actos still sold in U.S.
2011 saw a recall of Actos in both France and Germany, but the medication continues to be sold in the United States as the Food and Drug Administration has not issued a recall of the medication. However, warnings on the Actos label have been strengthened, in order to more effectively warn patients about the risks associated with the use of the medication. The plaintiff in the recent Actos lawsuit is holding Takeda liable for his injuries and is seeking damages related to his illness.