Texas Plaintiff Claims Propecia Caused His Sexual Dysfunction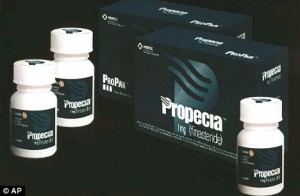 A new Propecia lawsuit was filed in the U.S. District Court for the Eastern District of New York by a Texas man who claims that Merck & Co., failed to sufficiently inform patients and medical professionals as to the risk of sexual side effects with the anti-baldness medication. Filed on January 14, 2013, the plaintiff seeks compensation for injuries suffered allegedly because of Propecia (finasteride).
Patients using Propecia have reported decreased libido, lower volume of semen, ejaculation problems, and impotence.
Lawsuit claims manufacturer intentionally concealed Propecia risks
Breach of implied warranty, negligence, and fraudulent concealment are some of the causes of action listed in this case. The plaintiff asserts that Merck failed to use reasonable care when they designed Propecia and intentionally withheld information regarding the dangers of side effects from consumers and the medical community.
The lawsuit states that the risks greatly outweigh the benefits of the drug, therefore it is unfit for its intended purpose. The plaintiff requests punitive damages for conduct on the part of Merck that is willful, wanton, and reckless.
Propecia lawsuits are consolidated
Since Propecia was first introduced to the market, over one million people have used the drug. Because of the vast number of lawsuits filed against Merck for Propecia sexual side effects and other problems, all cases were consolidated into Propecia Product Liability Litigation, MDL No. 2231, located in the Eastern District Court in New York.
Almost 250 cases that were filed in state courts were also consolidated as Propecia Lititation No. 623 located in the Superior Court of New Jersey, Middlesex County.
Sexual problems can persist after stopping Propecia
Propecia was approved by the FDA in 1997. Designed to treat androgenic alopecia, also known as male pattern baldness, the drug prevents hair loss by reducing the body's production of dihydrotestosterone (DHT). DHT is known to shrink hair follicles, causing baldness.
The medication was promoted as safe, but clinical studies indicated that 39 percent of men using it have suffered from sexual dysfunction. The Swedish Medical Products Agency began investigating sexual side effects in Propecia users in 2006 and concluded that it put patients at risk of permanent sexual problems. The warning label was updated in Sweden and other European countries in 2008. This was intended to warn patients that sexual dysfunction could persist even after they cease taking Propecia.
The warning labels for Propecia were updated nine times in the United States but did not include the possibility of sexual problems becoming permanent until April of 2012. More than 400 reports of adverse sexual side effects were reviewed by the FDA.
Plaintiff claims he still suffers from sexual side effects
The Texas plaintiff was prescribed Propecia and began taking it in 2006, after which he claims he began experiencing cognitive problems and sexual dysfunction. One year later, after he stopped taking Propecia, he still suffers from sexual side effects.
The lawsuit says that Propecia is defective and directly resulted in the plaintiff's injuries. He seeks compensation for economic loss, rehabilitation, treatment for depression, medical costs, and other damages.