Vaginal Mesh Lawsuits Consolidated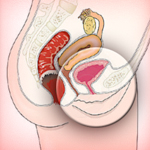 The Food and Drug Administration issued a safety communication on July 13, 2011, regarding vaginal mesh products. The agency warned both patients and health care practitioners about the potential risks associated with the use of these vaginal mesh devices, which are often used to treat conditions such as pelvic organ prolapse and stress urinary incontinence that are caused by the weakening of a woman's pelvic muscles. Vaginal mesh erosion, bleeding, infections, extreme pain, organ perforation, pain during sexual intercourse, and urinary problems are the most common side effects associated with the use of vaginal mesh.
[SmartLink vaginalmeshlawsuit]
Patients suffer serious mesh injury
A multitude of patients who have suffered from injuries related to the implantation of a vaginal mesh device have chosen to file vaginal mesh lawsuits against the manufacturers of their vaginal mesh devices. Some of these lawsuits have been consolidated to make the litigation process easier and more streamlined–the most recent consolidation brings cases involving five different vaginal mesh manufacturers together into one court in the Southern District of West Virginia. This multidistrict litigation case will allow pretrial processes in similar vaginal mesh cases to be conducted at the same time, but cases will still be considered on an individual basis.
Multidistrict litigation cases are different from class action lawsuits in that the cases retain their individuality and may be dealt with separately or even sent back to the court in which they were filed after pretrial processes are complete. Class action lawsuits are single lawsuits against an entity that involve many plaintiffs with the same complaint. In a class action lawsuit, all plaintiffs share in any jury award or settlement that is won by the participants.
Companies battle mesh suits
Several companies–including C.R. Bard, American Medical Systems, Coloplast, Ethicon, Inc., and Boston Scientific Corp.–are involved in the manufacture of vaginal mesh devices. Patients who have experienced some of the serious and damaging side effects associated with vaginal mesh implantation have filed suit against these companies, hoping to win compensation that could help cover medical bills and other costs associated with their injuries. Bellwether trials in the multidistrict litigation case in West Virginia are set to begin in December of 2013.