Woman Died of Heart Attack After Using GranuFlo, Lawsuit Charges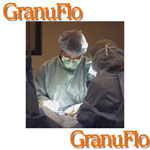 A man whose wife suffered two heart attacks and died after undergoing dialysis treatment with GranuFlo has filed a wrongful death lawsuit against Fresenius Medical Care, manufacturer of GranuFlo. The plaintiff, Armando Rodriguez, filed his GranuFlo lawsuit on December 17, 2012 in the U.S. District Court in the Northern District of California. The case was then transferred to a district judge on December 26.
Dangers of GranuFlo and NaturaLyte
GranuFlo and NaturaLyte are concentrates used in dialysis, a procedure used to clean waste and toxins from the blood of patients whose kidneys are not functioning properly. Unlike other dialysis concentrates on the market, GranuFlo and NaturaLyte contain acetate, which can cause elevated bicarbonate levels in the blood. Doctors who were unaware of this fact did not properly adjust the dosages of GranuFlo and NaturaLyte to account for this, which meant that in many cases, patients who underwent dialysis with these concentrates experienced a rise in their bicarbonate blood levels.
A bicarbonate overdose in the blood can cause a condition called metabolic alkalosis, which can lead to life-threatening consequences such as heart arrhythmias, hypokalemia, heart attack, or cardiopulmonary arrest.
Plaintiff claims Fresenius' failure to warn led to death of his wife
The lawsuit states that the plaintiff's wife, Boni Sue Rodriguez, underwent dialysis with GranuFlo between December 2009 and December 2011. She allegedly experienced a bicarbonate overdose due to use of GranuFlo during dialysis treatments, and this excess bicarbonate caused her to have a heart attack in January, 2011, followed by a second heart attack 11 months later which caused her death on December 5, 2011. The plaintiff claims that if Fresenius had properly warned doctors and patients of the risks of GranuFlo, his wife's death could have been prevented.
Fresenius was aware of the drug's risks in November 2011, when it sent an internal warning to its own network of dialysis clinics. But the company failed to warn doctors at outside clinics and other dialysis providers that used GranuFlo, leaving patients at chose clinics at risk.
It wasn't until March of 2012 that the FDA learned about the internal memo and questioned Fresenius as to why it had not warned other dialysis providers of the risk of GranuFlo heart attack. Eventually, a public warning was issued and GranuFlo and NaturaLyte were recalled.
Armando Rodriguez seeks compensatory and punitive damages for the death of his wife.