Zimmer Plaintiffs in Hip Replacement Legal Battle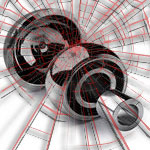 Edward and Patricia Goodman filed their Zimmer hip implant lawsuit on November 13, 2012, in the United States' District Court for the Southern District of New York. The plaintiffs name device manufacturer Zimmer, Inc. as the defendant in their lawsuit. The Zimmer hip lawsuit claims that Edward Goodman was injured as a result of a defective Zimmer hip system that he received, eventually leading to a need for a total hip replacement. The couple are seeking multiple damages from the device manufacturer.
Durom Cup system causes problems
Every year, approximately 442,000 patients in the United States undergo a total hip replacement operation. This surgery is designed to help relieve pain and improve joint function in patients whose hips have degenerated severely as a result of trauma, arthritis, or other conditions. Zimmer's Durom Cup hip replacement device is one of many devices available that is used in hip replacement operations. The Durom Cup is a metal-on-metal hip replacement system in which the patient's bone is intended to bond.
According to the Goodmans' lawsuit, Edward Goodman was implanted with the Zimmer Durom Cup hip replacement system, which the couple claims is defective. Their Zimmer hip lawyer cites an 8 percent early failure rate, which is much higher than the device manufacturer originally claimed and is also significantly higher than what would be desirable for a hip replacement system. The defendants claim that the Zimmer Durom Cup is defective in its manufacture and design, but Zimmer only admitted that "additional surgical technique instructions and training are necessary in the United States, and we strongly recommend that U.S. surgeons stop implanting the Durom Cup until receiving such training."
Lawsuits seek punitive damages
The Goodmans are bringing counts of failure to warn, defective design, breach of express and implied warranties, loss of consortium, and consumer fraud against the device manufacturing company. They are seeking actual compensatory damages as well as punitive damages; they are also seeking compensation for other costs and expenses associated with the case.