California Plaintiffs Claim GranuFlo Use Led to Cardiac Arrest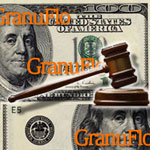 On January 10, a new GranuFlo lawsuit was filed by California residents Carlos and Sylvia Duarte in the U.S. District Court, in the Central District of California (Los Angeles).
The lawsuit makes multiple complaints against Fresenius Medical Care for allegedly manufacturing defective products NaturaLyte and GranuFlo. The complaint alleges violation of California business and professions code; breach of implied warranty; fraud; fraudulent misrepresentation; failure to warn; design defect; strict product liability; and negligence. The plaintiffs seek compensation for punitive and exemplary damages, medical expenses, both past expenses and future, as well as lost wages and diminished earning capacity. Carlos Duarte claims loss of consortium.
Plaintiff requires constant care after GranuFlo heart attack
The lawsuit states that plaintiff Sylvia Duarte received dialysis treatment at a medical clinic in San Fernando, California, owned by Fresenius Medical Care. 57-years-old at the time, she received hemodialysis on April 23, 2011 using GranuFlo and/or NaturaLyte—both products manufactured by Fresenius to be used in dialysis treatment—and, the next day, began experiencing shortness of breath and labored breathing. Her symptoms got progressively worse until her daughter took her to the hospital for Emergency Care. While at the hospital, she went into cardiac arrest.
The complaint states that a result of oxygen loss to the brain, Sylvia Duarte now suffers from permanent confusion and severe anxiety. She requires round the clock care, 24-hour a day care, and cannot be left alone.
Fresenius accused of selling defective products
Fresenius is accused of manufacturing and selling defective products used for dialysis treatment and that the products caused Sylvia Duarte's GranuFlo heart attack. Because of her heart attack, she is reported to suffer from memory loss, permanent anxiety, and cannot perform daily tasks.
Similar complaints are being filed against Fresenius nationwide. The company is accused of concealing information from the medical community and consumers regarding the side effects that could occur due to GranuFlo and NaturaLyte. The plaintiffs are also suing because they claim that Fresenius did not properly train workers at their clinics to properly administer and calculate the dosage of GranuFlo and NaturaLyte.
Heart attacks after use of GranuFlo and NaturaLyte not uncommon
Over 940 patients suffered heart attacks after being treated with GranuFlo and NaturaLyte in 2010 alone. In spite of this, Fresenius did not inform the FDA or the public of these potential risks. An internal memo was issued in 2011 concerning side effects of GranuFlo and NaturaLyte such as cardiac arrest, but Fresenius is accused of not informing medical centers that were not under their control.
A Class I recall of GranuFlo and NaturaLyte was implemented by the FDA on March 29, 2012 and the agency is currently investigating whether the company violated federal regulations by not warning other facilities as to the dangers of these products.