DePuy Hip Lawsuits May Result in Large Settlement Fund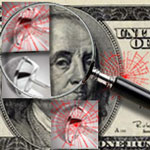 Manufacturer Johnson & Johnson (J&J), the parent company to the hip replacement manufacturer DePuy, is currently negotiating settlements for plaintiffs who have retained a DePuy hip lawyer to seek compensation due to complications from the implants. Sources say that the settlements could cost as much as $2 billion.
Insiders close to the defendants state that J&J cannot afford to allow the cases to go to trial and run the risk of having to pay massive jury awards in every one of these cases. In January of 2012, J&J indicted that $800 million had been reserved to settle lawsuits filed because of problems with DePuy hip implants. However, a spokeswoman for the company, Lorie Gawreluk, stated that evidence to be presented at trial will show that DePuy "acted appropriately and responsibly."
Over 10,000 lawsuits pending due to DePuy hip problems
The exact reported number of lawsuits, according to a filing in November of 2012, is 10,100 lawsuits pending against DePuy and J&J. Approximately 7,240 of these cases have already been consolidated in multidistrict litigation (MDL) in Ohio federal court. Another 2,000 have been centralized in California state court. The remaining claims against DePuy await trial in local courts nationwide.
The plaintiffs' executive committee is presided over by U.S. District Judge David A. Katz in Toledo. The co-lead council for the committee—Steven J. Skikos—has stated that the current focus of the plaintiffs is to prepare for trial. So far, the attorneys for the plaintiffs and the defense have reviewed over 50 million pages of documents linked to this litigation. At least 50 witness have been deposed.
Johnson & Johnson considering settlement of $2 billion
Three cases have been scheduled to go to trial with the first beginning on January 23 in Los Angeles. If J&J loses these early cases, a precedent may be set that would yield financial payouts that the company can't afford. This is why the company is contemplating settling the cases for $2 billion. It's a large settlement, but not unusual in cases such as this.
One example of a company that had to pay a vast amount similar to the suggested settlement amount from J&J is Merck & Co. who, in 2007, paid settlements for their painkiller Vioxx from a fund of $4.85 billion. Vioxx had been shown to double a patient's risk of heart attack and stroke.
DePuy settlements would be calculated based on each plaintiff's claim and the merits of the complaint.
Multiple problems linked to DePuy ASR hip implant
DePuy ASR hip replacements are reportedly prone to a number of severe problems including joint dislocations, bone fractures and infections. These devices have been connected to premature loosening, which has made hip revision surgery necessary. Also, shards of metal can break off from the implant and enter the patient's bloodstream, causing tissue damage and joint death.
Over 10,000 lawsuits against DePuy are currently pending. $200,000 per plaintiff has been suggested as the amount each plaintiff should receive. Plaintiffs' attorneys are alleged to have said that this figure is too low. A DePuy hip recall had been implemented in 2010. This affected 37,000 recipients of the device manufactured by DePuy in the United States, and 93,000 patients around the world.