DePuy Lawsuits Go to Trial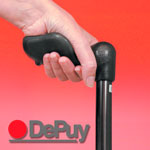 The first DePuy ASR lawsuit in a Los Angeles consolidation has gone to trial, and the jury in the case is hearing witness testimony. This lawsuit is the first of 10,000 DePuy hip cases to actually go to trial. The plaintiff involved in this lawsuit is Loren Kransky, who claims that he experienced serious side effects that included metallosis or metal poisoning after being implanted with the controversial hip replacement device. He, like many other plaintiffs, had to undergo revision surgery in order to have the implant removed and replaced after being implanted with the device.
Testimony moves forward
The first trial began on the 25th of January, 2013, with some witnesses testifying that device manufacturer DePuy knew that their devices had a higher than average failure rate ten before the 2010 ASR hip recall. Upon hearing this testimony, members of the British parliament stated that if it is proven that the company was aware of these issues before the recall and yet failed to warn about them, there should be a criminal inquiry into the activities of manufacturer DePuy and its parent company, Johnson & Johnson.
In June 2007, court documents reveal, internal figures found by DePuy showed that patients implanted with the ASR device experienced 10 percent failure within only two and a half years, which is a relatively high rate of failure compared with other models. This and other evidence is being used to prove that DePuy failed to warn patients about the potential increased risk of side effects and complications related to their device and that they may have manufactured a defective and dangerous hip replacement device.
Lawyers for many DePuy plaintiffs are likely to assert that the manufacturer was obviously aware of problems associated with the device long before the recall took place in August of 2010. This recall, many lawsuits claim, came too late to protect thousands of patients who have since experienced DePuy hip failure.
Thousands seeking compensation
Thousands of plaintiffs have filed a DePuy ASR lawsuit, seeking compensation for injuries they claim to have suffered after being implanted with the device. These plaintiffs are seeking compensation for medical expenses, pain and suffering, lost wages, and other significant costs related to their DePuy ASR hip failure.