Vaginal Mesh Bellwether Plaintiff Endured 18 Corrective Surgeries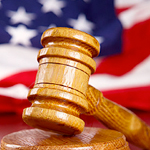 Linda Gross, the plaintiff in the vaginal mesh trial Gross v. Ethicon, recently testified that her complications from Ethicon's Gynecare Prolift System were so severe and extensive that she has been forced to undergo 18 corrective surgeries, and still lives in pain to this day.
Gross further testified that her vaginal mesh complications made her unable to work, unable to enjoy sexual intercourse with her husband, and even unable to sit for longer than 20 minutes at a time. She added that her pain is so chronic and severe that she must rely on a special medical pump that releases narcotic painkillers.
Case is bellwether trial in New Jersey MCL
Gross' case is the first bellwether trial in a New Jersey multicounty litigation (formerly known as a mass tort) which consolidates nearly 2,000 vaginal mesh lawsuits in the Atlantic Superior Court of New Jersey. The lawsuits allege that Ethicon knowingly manufactured and sold defective and dangerous vaginal mesh products. In 2012, Ethicon withdrew a number of its vaginal mesh devices from the market, but claimed the reason was declining sales, not safety issues.
The purpose of bellwether trials is to give attorneys on both sides an idea of how juries are likely to react to particular evidence, which helps them to plan their strategies for their own similar trials, or alternatively, to negotiate an out-of-court settlement.
Testimony given by Ethicon medical director
During the bellwether trial, testimony was also given by Ethicon medical director Dr. Piet Hinoul. Hinoul was called by the defense to refute the claims of plaintiff's counsel that Ethicon underreported the rate of mesh erosion that occurred with the Gynecare Prolift.
Hinoul testified that an erosion rate of 10 percent was expected, and that although a five-year study found a vaginal mesh erosion rate of 15 percent, half of those cases resolved themselves without medical intervention. The doctor was also questioned about "unmet needs" documents from 2006 and 2007 which pointed out safety issues, specifically that the Prolift mesh's pores were too small and the mesh too heavy, which caused high rates of erosion and retraction. Hinoul responded by stating that the Prolift+M system took four years to develop and test, and that as a result, the superior Ultrapro mesh was not available to replace the Gynemesh until 2008. He also stated that Ethicon says 75 microns is the correct pore size needed for tissue in-growth, but could not then explain why Ethicon's own internal documents state that this pore size is too small.
Upon questioning by the plaintiff's counsel, Hinoul acknowledged that he did not join Ethicon until 2008, and therefore did not have firsthand knowledge of many of the issues he was testifying about. Hinoul also conceded that Ethicon had not had a standard measure for pore size in the Prolift system, and said he would defer to the plaintiff's expert witness, Dr. Klinge, on this issue.