Federal GranuFlo Suit Filed by Louisiana Man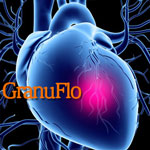 A Louisiana resident has joined GranuFlo litigation, having filed a lawsuit in the United States' District Court for the Eastern District of Louisiana. The plaintiff filed his lawsuit with the help of a GranuFlo lawyer on January 25, 2013. He is accusing manufacturer Fresenius Medical Care Holdings, Inc of negligently manufacturing defective products and fraudulently concealing dangerous side effects of these products from the general public as well as the medical community at large. The plaintiff says that he suffered severe and permanent injuries as a result of his use of GranuFlo and NaturaLyte while he was being treated with hemodialysis.
Complications linked to GranuFlo
Hemodialysis is a treatment used to help patients who are suffering from chronic kidney disease. These patients can undergo hemodialysis treatments that would help to filter waste from their blood. These patients run the risk of developing a condition known as metabolic acidosis, which is marked by an excess buildup of acid in the bloodstream; a basic formula is used during hemodialysis that is intended to neutralize the acid in a patient's body and ensure that his or her acid levels remain balanced.
Fresenius Medical Care is the country's largest full service provider of dialysis products–it is the manufacturer of many of the products needed during dialysis and also operates many dialysis centers nationwide. When their products GranuFlo and NaturaLyte are used during the hemodialysis process, they increase the level of bicarbonate in the patient's body beyond the amount that the physician originally prescribed. This can cause a condition known as metabolic alkalosis, which, if left untreated, can lead to heart attack, stroke, coma, cardiac arrest, and death. The plaintiff in this lawsuit claims that he developed metabolic alkalosis and, as a result, suffered a heart attack and a stroke.
Plaintiff seeks compensation for injuries
The plaintiff claims in his lawsuit that the defendants concealed crucial information, including the possibility that their products could lead to deadly complications, from the public. He is seeking compensation for his medical expenses, mental anguish, litigation costs, and other damages with the help of his GranuFlo lawyer.