Georgia Couple Joins Vaginal Mesh MDL with Lawsuit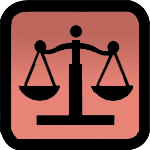 A husband and wife filed a transvaginal mesh lawsuit in the United States' District Court for the Central DIstrict of California on the 16th of December, 2012, after the wife suffered complications from a vaginal mesh device that she had been implanted with. The plaintiff's lawyers claim that the wife was never warned about the serious complications she might experience after being implanted with the mesh device. The couple's lawsuit was transferred on February 5, 2013, to the United States' District Court for the Southern District of West Virginia, where the transvaginal mesh multidistrict litigation case is taking place.
Defendants failed to warn
The plaintiffs have named device manufacturer Mentor as the defendant in their lawsuit. The vaginal mesh device manufactured by this company is known as the ObTape, and the product was introduced in the United States in 2003. The lawsuit filed by the Georgia couple claims that the device's pre-market testing was inadequate, and that its safety and efficacy was not adequately determined. Testing, the lawsuit claims, was limited to only three rabbits, and even then showed that adverse tissue reactions took place in the rabbits.
The couple's lawsuit claims that Mentor knowingly and deliberately misrepresented their product to the Food and Drug Administration in order to secure its approval, and as a result, patients implanted with the device–including the plaintiff wife–have experienced severe and damaging vaginal mesh complications after being implanted with the product. Although the device was promoted as a safe and effective treatment for stress urinary incontinence, although it caused her to suffer a number of serious and lasting side effects.
Plaintiff seeks compensation
The plaintiff, who was implanted with the device on December 20, 2004, says that she continues to suffer substantial pain and suffering as a result of her injuries related to the vaginal mesh device, and claims to have incurred a significant amount of medical expenses and other costs related to her injury. She and her husband are seeking multiple damages from the defendant device manufacturer, and charging Mentor with negligence, defective design, strict liability, fraud, fraud by concealment, negligent misrepresentation, violation of consumer protection laws, loss of consortium, and a number of other charges.