Kentucky Man Joins Federal Pradaxa MDL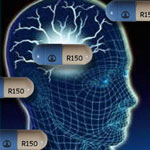 A Kentucky plaintiff filed a new Pradaxa lawsuit on January 15, 2013, against defendant drug maker Boehringer Ingelheim. The lawsuit was filed in the United States' District Court for the Southern District of Illinois, the locus of the current Pradaxa multidistrict litigation case that is taking place. This multidistrict litigation case, or MDL, has consolidated dozens of federal lawsuits dealing with similar complaints against the same defendant. The Kentucky man is joining the litigation in an effort to seek compensation from the drug maker after suffering injuries related to the blood thinning medication Pradaxa.
Pradaxa side effects dangerous, even deadly
Pradaxa is a blood thinner that is often used to reduce the risk of blood clots and strokes in patients who suffer from non-valvular atrial fibrillation. It was approved in 2010 by the Food and Drug Administration and was marketed as a better alternative to the blood thinning medication that was already on the market, warfarin. Patients using warfarin are required to undergo blood tests every 1 to 4 weeks, and must stay away from certain medications and certain types of food to reduce the risk of negative interactions. Because these precautions are unnecessary with Pradaxa, it was marketed as a safe, convenient, and effective alternative.
However, if a patient using the older warfarin suffers an overdose of the drug or excessive bleeding occurs, vitamin K can be administered and is effective as an antidote to stop the bleeding associated with the drug. Pradaxa has no such antidote, meaning patients are at risk of suffering life-threatening bleeding events.
Boehringer Ingelheim received at least 260 reports of fatal bleeding events as of November 2011, and according to the Institute for Safe Medication Practices, there have been 932 serious adverse event reports linked to the medication in the first quarter of 2011 alone.
Plaintiffs seek compensation for serious injury
Plaintiffs such as the Kentucky man who recently filed his Pradaxa lawsuit are seeking compensation for injuries they have suffered while claiming that the defendant drug maker was wrong not to warn patients about the increased risk of injury associated with Pradaxa use. Lawsuits across the country are charging Boehringer Ingelheim on a number of counts, including negligence, fraud, and strict liability. Patients who have suffered Pradaxa side effects continue to take legal action against the drug maker.