Lawsuit Claims Pradaxa Side Effects Led to Man's Death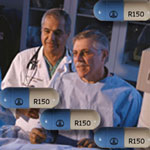 A Pradaxa lawyer filed a new lawsuit against the manufacturer Boehringer Ingelheim, on February 4, 2013, in the U.S. District Court, Middle District of Pennsylvania. The lawsuit filed by Pennsylvania resident June Lutz, individually and as a representative of the estate of her late husband Carl Lutz, claims that the deceased used Pradaxa and suffered from side effects that led to his death.
She brings counts of fraudulent concealment, wrongful death, survival action, breach of warranties, negligent misrepresentation and/or fraud, negligence, design defect, and failure to warn. She seeks in excess of $75,000, including punitive damages.
Bleeding in the brain a complaint with Pradaxa
Pradaxa (dabigatran) was first approved by the Food and Drug Administration (FDA) in October 2010. The blood-thinning drug is designed to help patients who suffer from non-valvular atrial fibrillation and lower their risk of stroke. It does this by inhibiting an enzyme in the blood connected to blood clotting known as thrombin. A clinical trial indicated that Pradaxa was superior to another medication used in atrial fibrillation patients, warfarin, in preventing strokes.
A common complaint of Pradaxa has been bleeding in the brain. The death of a elderly Utah man was reported in the Journal of Neurosurgery in early 2012. The journal stated that the massive brain hemorrhage he suffered was a sign that the blood-thinning effects of Pradaxa were largely irreversible.
It went on to say that there are currently no effective reversal agents to give to a patient in the event that such bleeding does occur.
Plaintiff's husband suffered intercerebral hemorrhage
Plaintiff Lutz asserts that her husband Carl Lutz began taking Pradaxa in January of 2011. On February 8, 2011, he suffered from an acute intercerebral hemorrhage with subarachnoid extension and spent 16 days in the hospital. He could not return home and was placed in a hospice. On March 21, 2011, he died. Prior to his death, he suffered from uncontrolled intercerebral hemorrhaging which the lawsuit states was exacerbated by Pradaxa.
Intercerebral hemorrhaging is a form of stroke and occurs when blood leaks in the brain after a diseased blood vessel bursts. This can lead to unconsciousness, death, and damaged brain cells.
Subarachnoid extension is the location in which the blood collects in the brain. In the case of Carl Lutz, it was in the membrane covering his brain. This can cause permanent brain damage, strokes, seizures and other problems.
FDA has received numerous complaints about Pradaxa side effects
The lawsuit states that the FDA had been informed of more than 500 Pradaxa-related deaths in the United States by December 2011. Over 200 had suffered from cerebrovascular accidents; 300 from rectal hemorrhages; and 900 from gastrointestinal hemorrhages.
She claims that although the manufacturer has modified the warning label on the medication to inform the public and medical community as to the danger of Pradaxa risks, no box warning has been added. A box warning, the lawsuit says, is the only method to sufficiently inform consumers and doctors of the dangers. Japan has such a warning, but the United States does not.