Louisiana Actos MDL Grows with Nebraska Plaintiff's Suit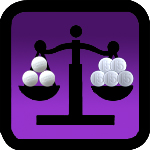 Two Nebraska plaintiffs have joined Actos multidistrict litigation taking place in the United States' District Court for the Western District of Louisiana as of February 11, 2013. The plaintiffs, Gilbert Garner and his wife, Deanna, claim that Gilbert suffered from serious Actos side effects after taking the medication as a treatment for his type II diabetes. The Garners are seeking $750 million in compensatory, exemplary, and punitive damages from the drug manufacturer Takeda.
Actos lawyer details case
The Garners' Actos lawyer states that Gilbert Garner took the type II diabetes treatment drug from about 2004 to 2011. He was diagnosed with bladder cancer in April of 2009, before he was made aware of the potential link between the use of Actos and bladder cancer. The Food and Drug Administration made an announcement on June 15, 2009, that notified patients about the increased risk of bladder cancer associated with Actos–especially when patents took the medication for a year or more. The warning was based on the 5-year results of an ongoing study; these results indicated that patients who took the medication for more than one year had a 40 percent increased risk of developing bladder cancer.
The Garners state in their Actos lawsuit that several studies indicated a connection between Actos and bladder cancer several years before the FDA warning was even released. On September 17, 2010, the Food and Drug Administration revealed that it was undergoing a review of the data gathered from a study conducted by Kaiser Permanante and that it was going to evaluate an association between Actos and bladder cancer. However, the FDA's warnings came too late for many patients, including Gilbert Garner, who had already suffered the side effects of the medication.
Actos litigation grows
After the warning was released by the Food and Drug Administration, many patients became aware of their side effects and the connection to Actos use. As a result, hundreds of plaintiffs have joined Actos litigation. Although Takeda has since updated Actos warning labels to include a warning about an increased risk of bladder cancer, this warning comes far too late for many patients who have already suffered from severe side effects of the drug.