Metal-on-Metal Hip Problems Spur FDA Safety Communication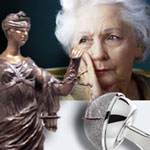 A Safety Communication was issued by the FDA on January 17, 2013 warning the medical community and consumers of possible problems with metal-on-metal hip implants. These types of implant designs have been connected to problems suffered by its recipients and resulted in many contacting a DePuy hip lawyer to seek compensation for their injuries.
Patients have reported such issues as soft tissue and bone damage and are filing lawsuits against DePuy nationwide. If you have received a metal-on-metal implant and are suffering from complications because of it, you may also be eligible to file a lawsuit. An attorney experienced with hip implants can assist you.
Metal-on-metal implants pose unique dangers
Surgeries and medical procedures in general are inherently risky. Hip implants are no different. But the FDA has stated that metal-on-metal implants in particular present unique dangers that must be considered by the patient before agreeing to receive one.
Metal components can rub against one another during a normal, everyday activity such as walking. The rubbing of the metal pieces can lead to shards entering the bloodstream and cause metallosis. The FDA stated that soft tissue damage can also occur and lead to the loosening of the implant. Patients can feel significant pain and have failure of the device making revision surgery necessary. Revision surgery entails removing the implant and replacing it.
Metal-on-metal devices should be used as "last resort"
According to the FDA, metal-on-metal implants are devices to be used as a last resort when there isn't a safer and better alternative. A vast number of people suffer from complications due to these implants. The risks are too prevalent for the FDA to recommend that patients receive a metal-on-metal device.
Patients who are highest risk for problems with these implants are:
• People sensitive to metals such as nickel, chromium, and cobalt
• People who are active physically
• Females
• Overweight or obese people
• Those who are using corticosteroids
• People with compromised or suppressed immune systems
• People with a device whose femoral heads are 44 mm or less
• People indicating renal insufficiency
• People with suboptimal alignment of device components
• People who have bilateral (two-sided) implants
Safety communication expands on prior warnings
In its Safety Communication, the FDA wanted to inform as many people as possible from patients thinking of having a metal-on-metal device implanted, to orthopedic surgeons and healthcare providers.
In addition, the Safety Communication goes into greater detail on the informational website regarding these implants. The website was launched in February of 2011 in an effort to warn consumers of the potential risks and other factors that need to be considered when deciding on an implant type. The latest Safety Communication provides updated information as to the agency's position concerning metal-on-metal devices such as those manufactured by DePuy.