Metal-on-Metal Implants Investigated by FDA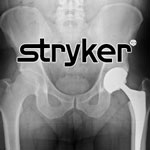 The Food and Drug Administration issued a recent safety communication on January 17, 2013, regarding metal-on-metal hip replacement systems. With this announcement, the agency is updating their evaluation of potential complications associating with these devices, and notes that all-metal implants could be risky because of the friction that can occur between their components. In these implants, which have a ball and cup both composed of metal, the parts rub together when a patient walks. This can result in a release of particles of metal, which can work their way into the soft tissue and bones of a patient and cause lasting damage.
Metal-on-metal complications
When metal particles flake off from a metal-on-metal hip replacement system this can cause damage to the surrounding bone and soft tissue, and can also result in a form of metal poisoning known as metallosis. In many cases, patients affected by these side effects must undergo revision surgery in order to alleviate some of the problems caused by their hip replacement system.
There are a number of companies that manufacture metal-on-metal hip replacement systems, with Stryker being one of them. Patients who have been implanted with a Stryker hip replacement system before the Stryker hip recall took place should be aware of potential signs of hip failure, which can lead to the need for hip revision surgery. Pain and inflammation are perhaps the most obvious symptoms, but metallosis can also affect the function of the thyroid gland in a patient, which can lead to side effects like weight gain, neck discomfort, fatigue, and the inability to properly regulate body temperature.
Greater risk for certain patients
The Food and Drug Administration, along with its safety communication, has included a list of risk factors that can increase a patient's chances of suffering from metal on metal hip implant complications. Patients who are overweight, female, or physically active are more likely to suffer complications related to these hip replacement systems, and patients who have a sensitivity to certain metals, have kidney failure, have a suppressed immune system, or take corticosteroids are also more at risk.