More Lawsuits Added to New York Propecia MDL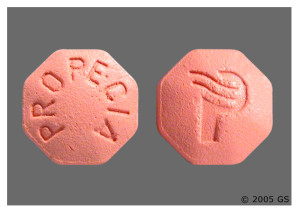 The Propecia multidistrict litigation in New York continues to grow, with new lawsuits continuing to be added from plaintiffs who have suffered side effects from the hair loss drug. So far, nearly 400 Propecia lawsuits have been filed in total, and close to 140 of those have been consolidated in the MDL, which was established on April 16, 2012 under Judge John R. Gleeson.
Propecia MDL overview
Propecia lawsuits typically allege that the plaintiff took Propecia (finasteride) to treat premature hair loss, but then suffered Propecia side effects such as erectile dysfunction, impotence, reduced ejaculate, reduced sperm count, lowered libido, or other types of sexual dysfunction. Non-sexual side effects such as depression have also been reported. In all lawsuits, plaintiffs charge that drug manufacturer Merck failed to adequately warn users of the potential side effects, particularly the fact that such side effects may persist after use of the drug is discontinued, and may even be permanent.
The MDL was established to consolidate federal Propecia lawsuits that make similar allegations and present similar evidence, with the goal of streamlining the litigation process and preventing the possibility of conflicting rulings. Pretrial proceedings are combined, but each lawsuit remains separate, gets its own trial, and receives its own individual verdict. This is different from a class action lawsuit, in which there is only one trial and all plaintiffs share in the same settlement.
Latest developments
In the MDL, Judge Gleeson has appointed 15 attorneys for the Executive and Steering Committees, and two attorneys to act as co-liaison council. These attorneys are responsible for overseeing pretrial proceedings, such as taking testimony and filing joint coordinated motions. Bellwether trials for the MDL have not yet been scheduled. Bellwether trials are representative trials that are watched closely by attorneys for both sides, because they can provide a gauge of how juries are likely to respond to specific evidence, which helps attorneys plan their strategies.
In addition to the MDL in New York, other Propecia lawsuits are currently pending in New Jersey State Court in Middlesex County, where Merck's corporate office is located, under Superior Court Judge Jessica R. Meyer.