Nearly 400 Lawsuits Filed Due to Propecia Side Effects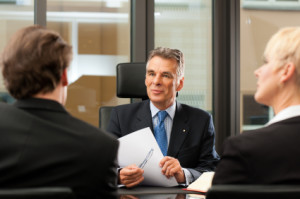 Multidistrict litigation (MDL) consolidates lawsuits lodging similar claims against a defendant into federal court under a single judge. This is done to speed and streamline the pretrial processes such as witness interviews and evidence collection so they only need to be done one time in cases with a large number of plaintiffs. MDL provides efficiency in the pretrial process while simultaneously preventing inconsistent rulings.
The Merck & Co., manufactured medication to treat male pattern baldness, Propecia, is subject to a growing MDL located in the U.S. District Court in the Eastern District of New York. A recent tally of the cases alleging problems such as Propecia sexual side effects has reached nearly 400 with many joining the New York MDL.
Propecia MDL moves forward in New York
Established on April 16, 2012, by the U.S. Judicial Panel on Multidistrict Litigation, the Propecia MDL is overseen by Judge John Gleeson. Judge Gleeson appointed 15 attorneys to represent the plaintiffs on the Executive committee and the Steering Committee shortly after the MDL was created. In addition, he appointed two lawyers to serve as co-liaison council. These attorneys will be responsible for taking testimonies from witnesses and filing joint coordinated motions—they will oversee pretrial proceedings.
As the MDL has moved forward an increasing number of cases alleging side effects from the medication such as erectile dysfunction and low sex drive have joined the case. In some users of Propecia, the side effects ceased once they no longer took the medicine; in others, they have continued long after stopping Propecia use with concerns that the sexual side effects may be permanent.
Other Propecia lawsuits filed in New Jersey
Nearly 140 of the cases on file have been assigned to the federal MDL against Merck in New York. There are others proceeding in the New Jersey State Court in Middlesex County. That is where Merck's corporate office is located. The New Jersey cases were assigned to Superior Court Judge Jessica R. Meyer. Because cases continue to be filed in both New Jersey and New York, the total number of lawsuits is changing consistently.
Bellwether trials yet to be scheduled in Propecia MDL
No bellwether trials have been scheduled in the Propecia MDL as of yet. A bellwether is a sample litigation selected by the judge overseeing the MDL. A bellwether provides information for both plaintiffs and defendants as to how the future trials might proceed. They are an important part of the MDL process as they provide an idea into the possibilities of settlements or jury verdicts. MDL commonly selects three to five cases to serve as bellwether trials.
In the MDL, each of the plaintiffs who have chosen to file a Propecia lawsuit retains the individual nature of a filing. If one lawsuit doesn't have a decision rendered through the MDL, that case will return to the court in which it was originally filed to receive a decision. A class action lawsuit is different from MDL as the plaintiffs in a class action share the jury award or settlement, if one is presented.