Propecia Sexual Dysfunction Suit Joins MDL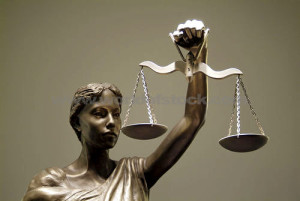 Another lawsuit filed against drug maker Merck & Co. regarding side effects of the male pattern baldness drug Propecia has been consolidated in the drug's ongoing multidistrict litigation case. The lawsuit was filed by a plaintiff who claims that Propecia caused him to suffer sexual dysfunction. The Propecia lawsuit was filed in the United States District Court for the Eastern District of New York, the site of the Propecia multidistrict litigation case, on the 22nd of January, 2013.
Patients plagued by sexual side effects
The plaintiff claims that he was 25 when he began taking Propecia in order to combat male pattern hair loss in 2003. From 2006 to 2012, he took the medication regularly in order to combat male pattern baldness that he was experiencing, and began experiencing severe sexual dysfunction, despite having no history of sexual problems. He says that even after discontinuing his use of the medication, he continued to experience these sexual side effects, and says that Merck fraudulently concealed the potential side effects of the medication from consumers.
The Food and Drug Administration approved finasteride, sold as Propecia, as a cosmetic treatment for male pattern baldness in 1997. Since then, more than a million men have taken the medication across the United States. The rates of sexual dysfunction that have been linked to Propecia may be as high as 39 percent, meaning that hundreds of thousands of patients could have experienced lasting side effects after taking the medication.
A study conducted in 2003 showed that only about 50 percent of patients who experienced Propecia sexual side effects experienced a resolution of their sexual dysfunction after they discontinued their use of the medication.
Propecia side effects cited in lawsuits nationwide
Side effects of Propecia can include abnormal ejaculation, diminished libido, testicular pain, lower ejaculatory volume, and erectile dysfunction. Propecia has also been linked to non-sexual side effects, including depression and suicidal thoughts.
The latest Propecia plaintiff is requesting compensatory damages, claiming that the medication is both dangerous and defective and that Merck did not adequately warn patients about these risks.