Yaz Side Effects Spur Ten Plaintiffs to File Suit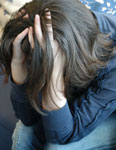 The Bayer manufactured oral contraceptives Yaz and Yasmin became widely used in the United States in 2006. Marketed as birth control drugs that could simultaneously reduce symptoms of PMS and acne, they became popular.
A warning letter was sent to Bayer by the FDA in 2008 because of misleading advertising. The company had to air ads to correct the inaccuracies regarding the promoted benefits of the drugs.
Studies of these birth control medications conducted in the U.S. and abroad indicated higher occurrences of pulmonary embolism (PE), deep vein thrombosis (DVT), and blood clots.
Over 50 deaths were reported to the FDA allegedly because of Yaz or Yasmin between 2004 and 2008.
2002 study reported possible side effects of Yaz and Yasmin
A recent lawsuit filed by a Yaz lawyer on behalf of 10 plaintiffs has referenced a 2002 study reported in the British Medical Journal connecting Yaz to these side effects. The plaintiffs stated that they were unaware of the possible side effects of Yaz and Yasmin when they started taking them.
The women assert that they suffered from numerous side effects after taking the oral contraceptives. It joins other lawsuits in the Los Angeles County Supreme Court—the location of a coordination of cases filed against Bayer for problems with Yaz and Yasmin.
These plaintiffs state that they suffered from a range of side effects including DVT, PE and other injuries. They seek compensatory and punitive damages in an amount that will be determined at trial.
Plaintiffs join together to file suit in California
The plaintiffs come from different locations nationwide including Ohio, Texas and Oregon. One is from California which is the location of the filing. Their attorney claims that all of these women took Yaz, Yasmin as well as Ocella or Gianvi (the generic versions of the drugs) between the years 2005 and 2012. The generic forms were manufactured by Bayer for Barr Laboratories.
The women in this case relied on the information provided on the packaging in terms of understanding safety risks. Because there have been studies as far back as 2002 that indicated a risk of serious side effects, Bayer should have known of the dangers. In spite of these reported risks, the manufacturer continued marketing the drugs as safe and effective when the plaintiffs were prescribed them.
Plaintiffs suffered from DVT and PE
Four of the plaintiffs allege that they suffered from PE; six said they suffered from DVT. Both of these issues involve blood clots forming in the cardiovascular system. They can be life threatening if they break away and travel to vital organs. If a pulmonary embolism reaches the lungs, it can cut off circulation and interfere with breathing. In addition, blood clots can travel to the brain and cause a stroke, or to the heart where it can cause a heart attack.