Georgia Man Files New Stryker Rejuvenate Lawsuit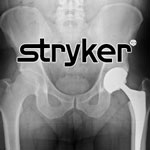 Georgia resident Richard Lynn Torbett filed a new Stryker Rejuvenate lawsuit on March 8, 2013. The case is proceeding in the U.S. District Court for the Eastern District of Arkansas.
Torbett claims that after being implanted with the Rejuvenate hip device, he suffered serious injuries. He seeks to hold Stryker Orthopaedics liable for his medical expenses, pain, and suffering, and seeks in excess of $75,000 in damages.
Details of Stryker Rejuvenate lawsuit
According to his complaint, Torbett was implanted with the Rejuvenate hip system on March 27, 2012. He reportedly suffered from complications, and less than a year later, had to go through revision surgery on January 31, 2013.
During the revision procedure, Torbett's doctor found a large pseudotumor, which is a pocket of swelling. The surgeon's reports indicated the following:
a large, deep, periarticular pseudotumor that surrounded the joint
a large fluid collection within the pseudotumor
fretting and corrosion
In addition, the release of cobalt and chromium as a result of the fretting and corrosion created additional injuries in the plaintiff:
damage to his bodily tissues surrounding the defective device
elevated blood serum levels of cobalt and chromium
Torbett claims that he will continue to require future medical and rehabilitative treatment, as well as medications, because of the injuries he's suffered.
Company releases two-part modular stem design
Stryker released its Rejuvenate hip implant in February 2009. Unlike other typical hip replacements, the device has a two-piece modular stem, designed to give orthopedic surgeons more options when fitting a patient. The chrome cobalt modular neck is inserted into a titanium femoral stem, which can then be used with various other components to create the complete hip replacement.
In its initial promotional materials, Stryker claimed that the titanium alloy used in the device was stronger than other titanium alloys, and had been tested and proven to resist the effects of fretting and corrosion.
The device was also marketed as providing options that enhanced stability and intra-operative flexibility, providing surgeons with more options to better personalize the implant to a patient's unique anatomy.
July 2012 Stryker hip replacement recall
In April 2012, Stryker issued an urgent field safety notice to surgeons and hospitals in the United States. In the notice, the company stated that it had received reports of premature Rejuvenate device failure because of heavy metal contamination. The notice specifically mentioned failures occurring at the neck junction between the two-part neck and stem, due to fretting and corrosion.
This was exactly the same fretting and corrosion that Stryker had warranted would not occur because of the Rejuvenate design and composition. Stryker noted that these issues could cause tissue necrosis (tissue death), metallosis, adverse soft tissue reactions, and the formation of pseudotumors.
Pseudotumors are not cancerous, but are enlargements that resemble tumors and are filled with fluid or inflamed tissues. According to a study published in the Journal of Bone and Joint Surgery, pseudotumors may be as many as 10 times more common in patients after receiving a metal-on-metal hip implant.
In July 2012, the company issued a voluntary Stryker hip replacement recall of all Rejuvenate and ABG II modular stems, stating the components had been linked to reports of premature failure due to heavy metal fretting and corrosion.
Stryker hip lawsuit claims negligence
Torbett brings counts of liability, design defect, failure to warn, negligence, and breach of warranties. His wife claims loss of consortium in the Stryker Rejuvenate lawsuit. He seeks compensatory, punitive, and exemplary damages.