Illinois Man Files Propecia Lawsuit, Claims Persistent Sexual Side Effects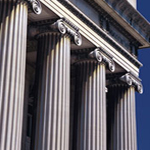 On March 19, a new Propecia lawsuit joined other claims against Merck in the U.S. District Court, Eastern District of New York (Brooklyn). The plaintiff, a resident of Champagne, Illinois, was prescribed finasteride from 2005 to address his male pattern hair loss. Like other claimants who are suing Merck due to sexual side of effects of Propecia, the Illinois man alleges he now suffers sexual dysfunction after taking the prescription medication. He also claims to experience cognitive impairment.
In 1997, Merck launched its 1mg finasteride tablets (brand name: Propecia) as an effective treatment for androgenic alopecia – or male pattern baldness. Since then, the drug has been linked to persistent sexual side effects, and in some clinical studies the rates have been as high as 39 percent. Injured men have been coming forward by the hundreds, claiming Merck knew of the risks but failed to warn patients about the long-term implications.
Propecia side effects lawsuits have been consolidated into multidistrict litigation in an effort to expedite pre-trial proceedings and eliminate inconsistent judicial rulings. The finasteride products liability MDL is proceeding in the New York federal court under Judge John Gleeson.
Sexual side effects of Propecia may be lasting
Men who have filed a Propecia lawsuit charge the defendant with multiple counts including fraudulent concealment, negligence, strict liability, and breach of implied and express warranties. The Illinois plaintiff – like other claimants – asserts that Merck knew or should have known that finasteride, when taken as prescribed, leads to an increased risk of persistent and/or permanent forms of sexual dysfunction, such as erectile dysfunction, reduced ejaculate volume, diminished or reduced libido, and reduced sexual sensation and/or infertility even after discontinuation of use. The manufacturer is also being sued because they allegedly failed to exercise reasonable care in the design, manufacture, marketing, and distribution of Propecia, having known that finasteride could result in serious injuries, most notably persistent sexual dysfunction and cognitive impairment after stopping the medication.
The United States Food and Drug Administration (FDA) has analyzed more than 420 post-marketing reports of sexual side effects related to Propecia from 1998 through 2011. After reviewing the reports and considering several clinical studies, where Propecia sexual dysfunction was shown to linger 40 months after discontinuance, the federal agency asked Merck to update its product warning label. Originally, the drug maker had cautioned that Propecia side effects generally occurred in less than 2 percent of men, and these subsided after cessation. The new warning, which was updated in June 2011, states that patients had reported "erectile dysfunction that continued after discontinuation of treatment."
More than 400 Propecia side effects lawsuits filed against Merck
In this latest Propecia lawsuit which joins the New York MDL, the Illinois plaintiff says that he continues to suffer from debilitating side effects, including sexual dysfunction and cognitive impairment, use even though he stopped the medication. He labels Propecia as both "defective" and "unreasonably dangerous," and claims to suffer significant pain and suffering, which has severely diminished the quality of his life. In addition to compensatory and special damages, the plaintiff is demanding punitive damages against Merck for the alleged wanton, willful and fraudulent actions the company took, which showed its blatant disregard for the safety and welfare of the public.