Kentucky Couple Sues Boston Scientific, Labels Obtryx Vaginal Mesh Defective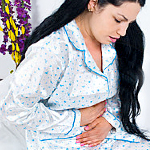 On March 2, 2013 another transvaginal mesh lawsuit was filed in federal court, this time in the Western District of Kentucky (Bowling Green). A Kentucky couple is suing Boston Scientific Corporation in a pharmaceutical products liability complaint over transvaginal mesh complications from the company's product known as the Obtryx Transobturator Sling System.
According to documents submitted to the court,  the defendant manufactured a defective pelvic mesh, which was implanted in the plaintiff to address her pelvic organ prolapse (POP) and stress urinary incontinence (SUI) – causing her to sustain "significant physical and mental pain." As compensation for her mesh injuries, the plaintiff is requesting damages of $20 million and is demanding a trial by jury.
Allegations cited in transvaginal mesh lawsuit
The defendant, Boston Scientific, is accused of consistently underreporting and concealing information concerning the tendency of its mesh products to fail and cause severe injuries and complications. The manufacturer is also charged with failing to research and establish proper protocol for safe and effective procedures used to remove its vaginal mesh products, thereby making it virtually impossible to do so in the event of complications. The plaintiffs also claim that Boston Scientific suppressed critical safety data regarding mesh risks and problems such as vaginal mesh erosion to the FDA, health care providers and patients. The product in question – the Obtryx Transobturator Sling System – continues to be marketed as a safe, reliable device for treating SUI and POP through Boston Scientific's aggressive direct to consumer campaigns.
After receiving the vaginal mesh in a Kentucky hospital, the plaintiff claims to have incurred permanent injuries, substantial physical deformities, and has undergone several revision surgeries, with many more anticipated in the future. She is seeking compensation for economic losses for medical expenses and lost wages and damages for her catastrophic injuries – alleging the defendant omitted the risks, dangers and defects of the Obtryx System and that they knew or should have known the device was not safe for its intended purposes.
Plaintiff experiences vaginal mesh erosion
As detailed in her transvaginal mesh lawsuit, the Kentucky woman suffered a host of debilitating complications from the Boston Scientific mesh product, and labels the product as defective for the following reasons:
Product's propensity to contract or shrink inside the body
Product's propensity toward fragmentation and degradation
Rate and manner of vaginal mesh erosion or extrusion
Risk of chronic infections from the product
Recurrent and constant pelvic pain from the product
Risk of chronic inflammation from the product
Product's inelasticity and failure to integrate with pelvic floor and vaginal area
Complete removal of the product may not be possible, resulting in need for corrective surgeries and more complications
The claimant, as a result of being implanted with the Obtryx mesh product, claims to have endured extensive medical treatment including several operations to locate and remove the failed mesh; further surgeries to repair the pelvic organs and nerve damage; the need for chronic pain management; and operations to remove parts of the female genitalia.
According to the complaint, the transvaginal mesh complications and injuries associated with the Obtryx System include, but are not limited to: mesh extrusion, inflammation, fistula, scar tissue, organ perforation, painful sexual intercourse, blood loss, nerve damage, and chronic pelvic pain. The plaintiff's husband claims loss of consortium and the couple is also suing for punitive damages.