New Pradaxa Bleeding Lawsuit Added to MDL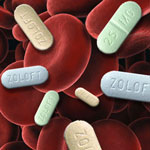 News of more legal action against pharmaceutical company Boehringer Ingelheim has emerged from Alabama. The Pradaxa bleeding lawsuit was filed on February 19th, and has been added to the ongoing multidistrict litigation (MDL no.2385) currently established in the U.S. District Court for the Southern District of Illinois. The plaintiff alleges she suffered significant gingival bleeding as a result of taking Pradaxa, and had to be admitted to hospital for blood loss, where she was given a transfusion.
It's just the latest Pradaxa bleeding lawsuit to accuse Boehringer Ingelheim of failing to warn consumers of the hemorrhage risks associated with the product. The first trial in the MDL was initially due to start in August 2014, but has since been expedited by U.S. District Court Judge David Herndon. He has rescheduled the process to begin in March 2014, with trials expected to continue at least through the following year, depending on how many new cases emerge.
Number of Pradaxa lawsuits expected to rise considerably
Currently, there are at least 200 lawsuits pending against Boehringer Ingelheim over Pradaxa, but that figure is thought to be unrepresentative of the scale of the problem. According to a recent Bloomberg News report, some legal experts anticipate as many as 4,000 Pradaxa lawsuits to be filed between the federal and state courts. Complaints have already emerged from California, Illinois, Delaware and Connecticut, as well as Alabama, home state of the plaintiff in the most recent Pradaxa bleeding lawsuit filed last month.
Judge Herndon has said the MDL is making "steady progress," but expects to see tens of thousands of documents submitted as evidence by both sides. He adds, "We're really starting to get to the meat of the litigation."
Sales of Pradaxa expected to reach more than $600 million in 2013
Pradaxa has made over a billion dollars for Boehringer Ingelheim since first reaching the market a little over two years ago. This year alone, the drug is expected to achieve sales of $603 million. But in the first year of release, the FDA received 2,367 adverse event reports. It has been linked to hundreds of deaths in the U.S., and hundreds more individuals seeking compensation for Pradaxa injury.
Much of Pradaxa's unbridled success has been attributed to an aggressive marketing campaign by Boehringer Ingelheim. They claim that around 1% of the world's population is affected by artrial fibrillation, the most common type of irregular heartbeat. The condition is known to cause strokes – up to three million per year, according to the drug firm's website. They also claim the type of stroke caused by artrial fibrillation is "severe, with an increased likelihood of death and disability."
Bleeding risk greater than believed
Boehringer Ingelheim market their product as a preferable alternative to traditional blood-thinner warfarin, claiming the Pradaxa hemorrhage risk is far less than the risk of warfarin bleeding events. The company also points out the large number of negative interactions warfarin has with other drugs.
However, the court documents in the latest Pradaxa bleeding lawsuit state that it does not compare favorably to warfarin, and poses:
A higher risk of major gastrointestinal bleeding (1.6% vs 1.1%)
A similar risk of major bleeds (3.3% vs 3.6%)
Pradaxa is particularly dangerous when taken by older patients, but the labeling fails to convey this fact in the warning section.