New York Plaintiff Files Mirena IUD Lawsuit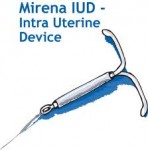 A new Mirena IUD lawsuit was filed on February 21, 2013 against Bayer Pharmaceuticals. The case is currently proceeding in the U.S. District Court in the Southern District of New York. The plaintiffs, Julie Cantor Miller and Jonathan Miller, allege significant Mirena IUD side effects. The plaintiff was diagnosed with uterine perforation.
Mirena, which was designed and manufactured by Bayer, is a hormonal intrauterine device (IUD) that is intended to provide long-term birth control. It is a small, T-shaped plastic device that a doctor inserts into a woman's uterus. It works by releasing a synthetic progestogen, a hormone, in order to thicken the cervical mucus and inhibit ovulation. Mirena was first approved by the FDA in 2000, and has since been used by more than 15 million women. However, a growing number of adverse events have been reported by women using the device.
Plaintiff suffers alleged Mirena uterine perforation
On June 26, 2009, Julie Cantor's physician inserted the Mirena IUD, and at that time, no indications were given that anything was medically wrong. However, on April 21, 2011, the plaintiff learned that she had suffered a uterine perforation as an alleged result of the device. Laparoscopic surgery, which was conducted on May 18, 2011, was needed to remove the IUD, which had migrated outside the uterine cavity.
According to the Mirena IUD lawsuit complaint, the plaintiff has suffered significant pain and suffering, along with severe physical injuries that are expected to be permanent. The plaintiff also cites significant emotional trauma. The complaint notes that the plaintiff could be at risk for additional side effects that have been cited by other complainants.
Some of these possible Mirena side effects could include:
Ectopic pregnancy
Intrauterine pregnancy
Cysts
Fetal injury/death
Premature menopause
Cancer
Adhesions
Embedment of the IUD
Mirena IUD side effects may warrant MDL
In January 2013, a motion for consolidation of Mirena lawsuits was filed with the U.S. Judicial Panel on Multidistrict Litigation (JPML). The motion requested the formation of a Mirena multidistrict litigation (MDL), which is a way to centralize proceedings and group together lawsuits with commonalities. For example, the proposed MDL might possibly group together lawsuits that allege uterine perforation as a result of Mirena.
An MDL serves to streamline the pre-trial process and conserve resources. When a plaintiff joins an MDL, that party retains the right to an individual trial. The JPML is scheduled to hear arguments regarding the proposed MDL on March 21, 2013.
Mirena IUD lawsuit alleges negligence
The complaint filed by lawyers for Julie Miller alleges that Bayer knew of defects in the product, but failed to adequately warn patients and doctors about the risks. The complaint further alleges that the product fails to meet established performance standards, contains false or misleading labeling, and does not provide adequate instructions for insertion of the device. The complaint also alleges that the defendant failed to adequately test the device to determine safety prior to marketing.
Pursuant to these allegations, the plaintiff is seeking compensatory damages for medical expenses, loss of earning capacity, and pain and suffering. Julie Miller's husband, Jonathan Miller, is also a plaintiff, and cites loss of consortium. The plaintiffs have also requested punitive damages.