Pradaxa Bleeding Complications Caused Wrongful Death, Lawsuit Alleges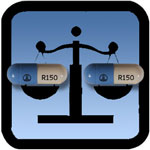 Complications from Pradaxa internal bleeding caused the death of Charles Wagaman, according to a wrongful death lawsuit filed against Pradaxa manufacturer Boehringer Ingelheim by Wagaman's spouse and two children.
The plaintiffs initially filed their Pradaxa lawsuit on December 21, 2012 in Superior Court in San Diego County, California, but on February 19, 2013 it was transferred to U.S. District Court in the Southern District of California at the request of the defendant, who said the transfer was appropriate because of diversity of citizenship and the amount in controversy, which is more than $75,000.
After 11 weeks on Pradaxa, fatal complications occurred
The complaint states that Charles Wagaman was first prescribed Pradaxa by his doctor in February 2011. After taking the anticoagulant for about 11 weeks, he developed serious complications, among them weakness, fluid in and around his lungs, and internal bleeding that first caused anemia and ultimately congestive heart failure. He passed away on June 14, 2011.
His grieving family claims that use of Pradaxa directly caused his death, and brings claims against Boehringer Ingelheim including failure to warn, breach of warranty, negligence, and wrongful death. In addition, the family members claim the loss of their loved one's love and companionship, economic loss and other losses, and seek general, punitive, and exemplary damages.
The lawsuit also points out that Boehringer Ingelheim confirmed at least 260 Pradaxa-related deaths between March 2008 and October 2011. Deaths from Pradaxa bleeding have occurred in Japan, New Zealand, and other countries, in addition to deaths in the U.S.
Pradaxa litigation
Pradaxa was first approved as a blood-thinner by the FDA in October 2010. It was marketed as more convenient than Coumadin (warfarin), which requires users to monitor their blood levels regularly and restrict their diet. Pradaxa has no such restrictions. But Pradaxa does have one serious advantage: it can cause uncontrolled bleeding with no known antidote. (Warfarin can also cause bleeding, but the effects of warfarin can be reversed with Vitamin K.)
After numerous incidents of uncontrolled Pradaxa bleeding continued to be reported, Boehringer Ingelheim finally added a warning to the drug's label. However, the lawsuit calls that label change "extremely modest, and wholly inadequate" because it did not include a black box warning cautioning physicians and patient's to the risk of sudden and irreversible bleeds from Pradaxa.
Close to 200 federal Pradaxa lawsuits have been filed, many of which have been consolidated in a multidistrict litigation (MDL) in Illinois District Court. Many other Pradaxa lawsuits have been filed in district courts across the U.S., including the Wagaman case in San Diego.