Second DePuy ASR Hip Lawsuit Underway in Chicago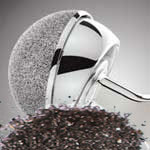 The trials against Johnson & Johnson's faulty hip implants are now underway, and a jury has already awarded more than $8 million in damages in the first DePuy hip replacement lawsuit to reach court. More than 10,000 claims have been filed against the manufacturer thus far.
The Cook County Circuit Court in Chicago has begun hearing the case of Carol Strum, a 54-year old nurse who alleges that Johnson & Johnson and its subsidiary DePuy Orthopaedics failed to adequately warn consumers and doctors of the high failure risk associated with the ASR hip implant system. Traditional implants have a life-expectancy of around 10 to 15 years. According to Strum's account, she suffered DePuy ASR hip complications after only three years, and was forced to undergo revision surgery after sustaining permanent injuries.
DePuy ASR hip complications cited in thousands of cases
The allegations echo those in thousands of DePuy hip replacement lawsuits still waiting to be heard across the U.S. The first case, which ended in compensatory damages of $8.3 million for the plaintiff, was heard over the course of five weeks in a California state court.
The majority of cases are pending in the federal court system, which has consolidated District Court cases from around the country into multidistrict litigation (MDL) to be heard by Judge David Katz in the Northern District of Ohio.
To date, at least 7,235 DePuy hip replacement lawsuits have been consolidated into the federal MDL. A number of cases are being prepared for early hearings, known as 'bellwether' trials. The first federal trial is set for May 6, with a second one to follow on July 8. The bellwether trials will help all parties establish how juries are likely to respond to the kinds of testimony and evidence that will be repeated throughout the litigation, and are designed to expedite potential out-of-court settlements in other cases. They will also give an indication of the outcomes of other, similar cases regarding metal-on-metal implants such as the DePuy Pinnacle hip system and the Wright Medical Conserve Cup.
DePuy ASR recall issued in 2010
Johnson & Johnson recalled the DePuy ASR implant in August 2010, after data showed a failure rate of 12%-13% after five years of use. Some experts suggest the failure rate may be as high as 30% in the first six years.
ASR linked to blood poisoning and early failure rates
Most of the claimants who have filed a DePuy hip replacement lawsuit involving the ASR device claim the implant has released unsafe levels of cobalt and chromium into the bloodstream. All of the following complications require revision surgery to correct:
Loosening of implant
Bone fracture near implant site
Dislocation
Misalignment of components
Metallosis (metal poisoning)
Previous reports indicate that Johnson & Johnson has offered an average of $200,000 per case in settlements. Attorneys rejected the settlement offers, suggesting the compensation was insufficient for the injuries caused.
During the DePuy hip replacement lawsuit, former employees testified that the company had known of the high failure rate for years, and attorneys accused Johnson & Jonson of playing 'Russian roulette' with patients' health.