Arizona Man Brings Propecia Lawsuit Against Merck, Joins MDL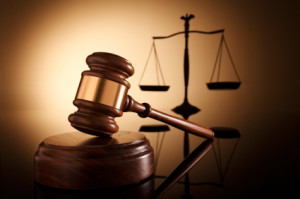 In April 2012, the U.S. Judicial Panel on Multidistrict Litigation consolidated all federal Propecia sexual dysfunction lawsuits in the Eastern District of New York. Since then, many more plaintiffs have joined that litigation, hoping to recover damages from injuries they allege to have suffered after taking the hair-loss drug.
On March 28, 2013, an Arizona man filed a new Propecia lawsuit in New York, claiming that manufacturer Merck & Co. failed to warn about the serious health risks associated with taking the medication. He seeks in excess of $75,000 in damages.
Propecia lawyer provides the facts of the case
According to the lawsuit, the plaintiff used Propecia for male pattern hair loss for about 18 months until 2004. Prior to his use of the drug, he had no sexual dysfunction or emotional issues like depression and anxiety.
After taking it, however, the plaintiff claims he has suffered significant and persistent injuries, including loss of libido, ejaculation and orgasm disorders, fatigue, depression, and anxiety. He has already incurred medical, hospital, rehabilitative, and pharmaceutical expenses, and expects to continue to need these services for the rest of his life. The plaintiff's Propecia lawyer adds that his client "lives in a constant state of fear and anxiety that his condition will worsen, and is unsure whether his injuries will ever resolve."
Propecia lawsuit notes sales of the hair loss drug
Propecia (finasteride) was approved by the FDA in 1997, and according to this Propecia lawsuit, Merck spent $60 million in 1998 and $125 million in 1999 on direct-to-consumer advertising campaigns. These were focused at men who had experienced or were experiencing male pattern hair loss, or who were generally concerned about a thinning hairline.
The campaigns were successful, as Merck's sales of Propecia increased from year-to-year, from $239 million in 2003 to $447 million in 2010. During this time period, however, Merck failed to warn consumers that the use of Propecia could result in lasting or even permanent sexual dysfunction.
"In fact," reads the plaintiff's complaint, "at their marketing and information website for Propecia…[Merck] denied and downplayed the serious and chronic nature of the adverse sexual events…." On the product label until April 2012, the company noted only a less than two percent risk of sexual side effects, and said these went away in men who stopped taking Propecia. In addition, the warning said, "these side effects decreased to 0.3% of men or less by the fifth year of treatment."
Propecia sexual dysfunction lawsuits note discrepancy in warnings
While the product Merck sold in America contained no warnings about persistent sexual side effects until 2012, the company added such warnings to the products they sold in Sweden as early as 2008. That year, the company added the following update to the Swedish product label: "In addition, the following have been reported in post-marketing use: persistence of erectile dysfunction after discontinuation of treatment with Propecia."
In 2009, the Swedish Medical Products Agency concluded that Propecia could lead to permanent erectile dysfunction. Merck subsequently made similar changes to the labels in the United Kingdom and in Italy. A short time later, scientists published studies indicating that Propecia could lead to lasting sexual problems.
In 2011, for example, Traish and colleagues noted that 5a-reductase inhibitors like Propecia could cause persistent side effects, writing, "Clearly, the sexual adverse events do not necessarily resolve completely in all patients who discontinue the use of finasteride, again supporting the premise that in some patients these sexual side effects remain 'persistent.'"
Another 2011 study by Irwig and colleagues reported that the mean duration of the persistent sexual side effects was 40 months, with 20 percent of subjects reporting durations of over six years.
The plaintiff brings claims of strict liability, negligence, breach of warranties, fraud, negligent misrepresentation, and violation of the Arizona consumer fraud act.