California Man Claims Takeda Failed to Conduct Appropriate Safety Studies on Actos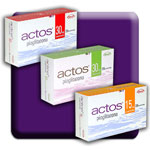 California resident Fred Marinello filed a new Actos cancer lawsuit on March 22, 2013. The case is proceeding in the Circuit Court of Cook County, Illinois.
The plaintiff brings counts against Actos manufacturer Takeda Pharmaceuticals, claiming they did not adequately inform consumers and doctors about the link between Actos and bladder cancer when the medication is taken for more than 12 months.
Plaintiff unaware of link between Actos and bladder cancer
According to his Actos cancer lawsuit, Marinello started taking Actos in 2009. He was prescribed the drug by his doctor, who recommended it for the long-term maintenance of Marinello's type II diabetes. He claims that after taking the drug for less than two years, he was diagnosed with bladder cancer in September 2011. He stopped using the drug the following month.
As a result of his ingestion of Actos, the plaintiff claims that he has suffered severe mental and physical pain and suffering, has sustained permanent injuries and emotional distress, and will require ongoing medical care and treatment. He adds that had Takeda adequately warned about the risks associated with the long-term use of the medication, he never would have taken it.
Like many patients who suffered the side effects of Actos, Marinello did not discover the link between Actos and bladder cancer until November 2011.
Actos cancer lawsuit claims negligence
The FDA first approved Actos in 1999 for the treatment of type II diabetes. As have other plaintiffs, Marinello notes in his Actos cancer lawsuit that the company was aware of a potential for the drug to increase risk of cancer, as a two-year animal study conducted prior to launch observed tumors in those animals receiving an equivalent dose of the drug.
Evidence brought to light in the first Actos cancer lawsuit to go to trial in California also suggested that Takeda was aware of a link between Actos and cancer. The company allegedly conducted a secret survey of doctors, asking how a bladder cancer warning would affect their decision to prescribe the drug. The survey results showed that such a warning would significantly harm the sales of Actos.
Marinello and his Actos cancer lawyer also note that in 2005, the results of the PROActive study, which examined cardiovascular outcomes, found that patients taking Actos were more likely to be diagnosed with bladder cancer than those who took other diabetes drugs. Yet Takeda failed to inform doctors of these results.
Many patients suffering the side effects of Actos
On June 15, 2011, the FDA issued a safety announcement warning doctors and patients that the use of Actos for more than 12 months may increase the risk of bladder cancer. The statement was based on data from an ongoing epidemiological study that indicated those taking Actos for over a year had a 40 percent increased risk of the disease.
After the FDA warning, the number of Actos lawsuits greatly increased. On December 29, 2011, the U.S. Judicial Panel on Multidistrict Litigation consolidated all federal cases into the Western District of Louisiana. The first bellwether trials there are scheduled to begin in January and April 2014.
In his Actos cancer lawsuit, Marinello brings counts of strict liability and negligence.