Consumer Watchdog Issues Pradaxa Side Effects Warning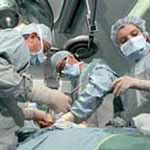 As the Pradaxa lawsuits continue to pile up against Boehringer Ingelheim, the manufacturer of the drug, researchers and consumer watchdogs are taking a closer look at the medication. The latest organization to issue a warning about the potential for serious Pradaxa side effects is Public Citizen, a nonprofit, independent group. In its newsletter, "Worst Pills, Best Pills," the group warns patients about the increase in adverse event reports for the drug and others in the same category, including Xarelto.
Pradaxa (dabigatran) is a direct thrombin inhibitor, a type of anticoagulant that is prescribed to patients with heart rhythm disorders and those who are at risk for stroke. The drug is intended to lower the risk of blood clots by thinning the blood. However, numerous patients have reported serious side effects after taking the drug. Pradaxa was first marketed in 2010. By the end of 2011, over 500 deaths were allegedly associated with the medication.
Public Citizen decries Pradaxa side effects
In its newsletter, Public Citizen noted that doctors have been seeing an increase in adverse events associated with Pradaxa. Uncontrollable bleeding that may lead to death is of particular concern, but other side effects can also occur. Public Citizen warns that some patients may be at a higher risk, such as elderly patients and those with liver or kidney damage. These factors can lead to an over-accumulation of the medication in one's body, which increases the risk for serious complications.
The warning went on to note the lack of research regarding the safety of the medication and the proper dosage for specific populations. The group recommends that those who are already taking warfarin, a time-tested anticoagulant, should continue to do so, instead of switching to Pradaxa. They further recommend that those who are starting an anticoagulant for the first time should not try Pradaxa or Xarelto.
Pradaxa bleeding may lead to death
The article is careful to note that although all anticoagulants carry some inherent risk of bleeding, older anticoagulants like warfarin are safer because doctors can administer an antidote to stop the bleeding. No such antidote exists for Pradaxa side effects and because of this, the risk of complications, including death, is elevated. Some of the potential signs of internal bleeding from Pradaxa can include:
Vomit with the appearance of coffee grounds
Pink or brown urine
 Bloody stools
Weakness/faintness
Joint swelling or pain
Coughing with bloody discharge
Additionally, the drug carries the risk for other adverse side effects. These may include heart attack, abdominal pain, and allergic reactions.
Plaintiffs considering Pradaxa lawsuits
Those who have experienced adverse Pradaxa side effects may consider filing a lawsuit against the manufacturer. About 200 claims have already been filed, which allege that the company failed to adequately warn patients and doctors of the risks involved, and that the drug is allegedly defective due to the lack of an antidote. Patients who have taken Pradaxa may be eligible for compensatory damages for medical expenses, loss of wages, and pain and suffering. The families of those who have passed away after taking Pradaxa may also be eligible to file a lawsuit.